Boys' Basketball to face Lyons Township
The Boys' Basketball team will play rival Lyons Township on Dec. 16 at LT's Northern Campus. The game will start at 7:30 p.m. and will be intense as last season's series was split with each team getting one win.
LT is currently on a two game home losing streak, which they are hoping to end. At the same time, Central has won three of their past four games after starting the season 0-3, an unusual slow start.
This will be the first of two meetings during the regular season, the next one being a home game on Feb. 3. To prepare for the game, the team will focus on the basics rather than the implications of the rivalry.
"[To prepare] we watched a lot of film [and] tried to treat the game just like any other game, but it's definitely more fun," said Anthony Brescia, senior.
While the Red Devils are looking for success, they know that it will be tough on the road. Lyons Township will try to get as many of their students to go to the game to have a home court advantage. At the same time, Central released their hype video to get students to travel over to LT to even out the number of fans.
"[The hype video] was really good and I'm really looking forward to see [Central] beat Lyons Township in their own backyard for the second time this year," said Andrius Espinoza, junior.
To win the game, Central is looking to stop Lyons Township early to take momentum.
"We just need to play our game and we can limit them on offense then we can win," said J.P. Hoffman, junior.
After Friday's game, Central will be looking to host Stevenson on Dec. 27. Shortly after, they will be hosting a Holiday Classic Tournament which will run through Dec. 28.
Leave a Comment
About the Writer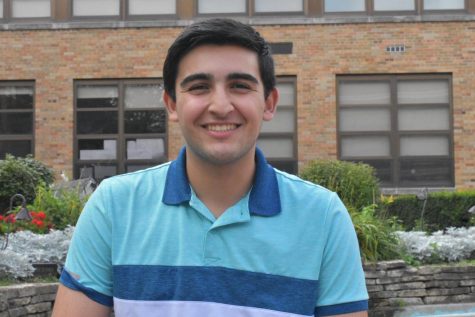 Ali Ardehali, Section Editor
Ali Ardehali, section editor for sports and A&E, is a senior who dedicates much of his time keeping up with the sports world. Despite recent struggles...