District 86 considers new schedule for 2017-2018 school year
The District 86 school board is currently in the process of deciding the graduation dates for the 2017-2018 academic year. There are two proposals currently on the table.
The first proposal would push the start of the school year from August 11 to August 16, and finals for the underclassmen would be held after Memorial Day, similar to this school year. As a result of this proposal, there would be an instructional imbalance between first and second semester. There would be eight fewer school days during first semester, so some of the institute days that constitute non-instructional days would be eliminated in second semester. In this schedule, South students would graduate on May 23, while Central students would graduate on May 24.
"I think this would be a good schedule change. Starting school on the 11th is way too early and doesn't really give us a summer because a lot of people have camp for their sport all throughout June," said Jake Cook, junior. "This change would give us a much more normal school year in terms of starting and ending."
The second proposal would start the school year on August 11, with graduation on May 17 for Central and May 18 for South. This calendar would also have 90 school days in both first and second semester, while the other calendar would have only 86 in first semester and 94 in second semester.
"I think this would be a much better schedule because I like getting out of school much earlier and being able to get out of school before Memorial Day is really nice," said Jackson Stone, sophomore. "I also like the balance of school days because a lot of people get tired during second semester, and adding those extra off-days would help keep everyone motivated for the whole school year."
One possible problem that could come with implementing the second proposal is that it conflicts with the DuPage Regional Office of Education's recommendation that school should start no earlier than August 14. District 86 would be going against that recommendation by three days.
"I don't think the school would get in any trouble by starting that early, but it just seems way too early to start school on the 11th," said Trevor Hamilton, junior. "I would be fine with either schedule, I just hope the district figures it out sooner rather than later."
Leave a Comment
About the Contributor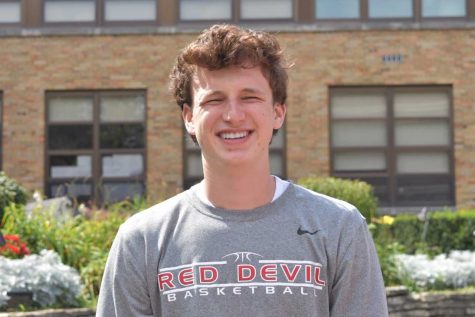 Everett Eck, Section Editor
Everett Eck is a senior who loves the sport of basketball. If he is not playing it, he is probably watching it. When he isn't playing basketball,...