National Merit semifinalists announced
On Wednesday, Sept. 13, the National Merit Scholarship Corporation announced the semifinalists as well as commended students based on their performance on the National Merit Scholarship Qualifying Test that current seniors took on Oct 13, 2016.
The corporation named approximately 16,000 semifinalists out of all 3.5 million eligible students. The cutoff index score for Illinois for the 2018 semifinalists was 221, two points up from last year. 
"While being a National Merit semifinalist is a great honor that is given to students who have scored in the top ½ of the top one percent, it is just one of many things that are important when celebrating student accomplishments," said Ms. Lisa Hikes, counselor.  "What it symbolizes more than anything is that Hinsdale Central High School has extremely ambitious and hardworking students.  It is always impressive that HC has the number of students who have done well enough on the PSAT test to qualify to be a NMSF, which is a reflection not only of the student but also the academic environment at HC. "
There were 20 semifinalists named from the school for the class of 2018: Praveen Balaji, Jeremy Bao, Shanshan Cao, Nicole Cheung, Andrea Collins, Parker Frankiewicz, Sophia Horowicz, Alexandra Hughes, David Jin, Harsha Kaul, Margaret Keller, Xinru Li, Benjamin Lotsoff, Craig McLaughlin, Davis Miller, Zaid Peracha, Qianfan Song, Alex Treankler, Rachel Wu, and Grace Zhou.
"It feels pretty great to be recognized as a [National Merit Scholar] because I feel like all the hard work I put into standardized tests, in general, was worth something," said Parker Frankiewicz, National Merit semifinalist. "In my life today, it hasn't affected me all that much, outside of being on my college [application] and giving me another scholarship opportunity, for which I'm very grateful."
There were also 46 students from Central commended by the corporation for their high scores on the PSAT/NMSQT. The cutoff index score for commended students was 211.
Last week, juniors who will be graduating in 2019, took the National Merit Scholar qualifying test and many prepared hard to excel and be recognized by the corporation. Just like this year, the semifinalists for 2019 will be announced next fall however scores will be released before then.
"I prepared for the PSAT because I really wanted to be a National Merit Scholar, or at least be commended," said Anisha Sunkara, junior. "It's important to me because it's one of the only things that's constant throughout the country- every junior takes the same PSAT on the same day. To stand out in a nation full of bright students would bring amazing opportunities and show how dedicated I am to my future."
The semifinalists will be honored with the hanging of their photos on the wall above the main office. Additionally, becoming a semifinalist allows students the opportunity to continue in the competition to win a $2,500 scholarship given to about 7,500 finalists. The scholarship finalists will be announced on April 28, 2018.
Leave a Comment
About the Contributors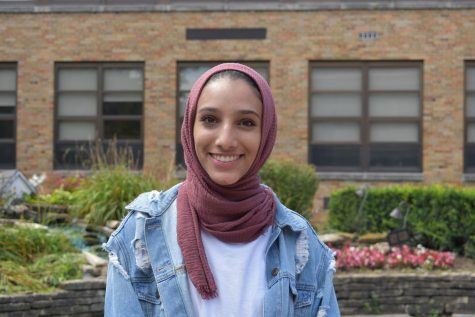 Hajera Naveed, Section Editor
Hajera Naveed is a Senior Writer and Section Editor for Devils' Advocate. Her hobbies include writing, volunteering, painting, and running. When she isn't...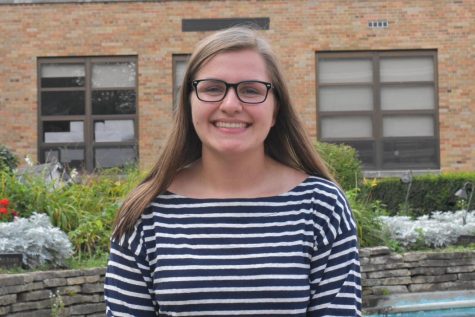 Hannah Anderson, Editor-in-Chief
Hannah Anderson is a senior whose second language is Internet. When she's not working on things for Devils' Advocate, she can usually be found blasting...