NHS bake sale raises money for Rizzo Foundation
On Tuesday, Oct. 31, the National Honor Society (NHS) will raise money for Lurie's Children's Hospital through the Rizzo Foundation by selling Halloween-themed baked goods.
The bake sale will take place in front of the cafeteria before school and leftovers will be sold by NHS members within the school day.
"Throughout the year members are asked to volunteer for the community through school projects like the upcoming bake sale," said NHS Co-President Sara Villanueva, senior.
Students are admitted into NHS at the end of their junior year, based off their academic standing and their commitment to community service.
"There are about 200 members put into teams of 10 each, all competing to sell the most baked goods," said Ms. Katherine Janicek, NHS co-sponsor and English teacher.
In order to graduate with NHS honors, members must obtain 35 NHS points by the end of the year. At the bake sale, teams can earn points for their costumes, their decorations, and the amount of money they raise.
"The [bake sale] is going to be a fun, competitive environment because every group is competing to sell more and raise the most money," said Brenden Venis, senior member.
So far this year, NHS has organized a fundraiser for those affected by the natural disasters in Florida, Texas and Puerto Rico, and participated in the Day of Service. The bake sale will be the third major event the club has participated in, but students have also been doing individual volunteer hours outside of school.
By volume, it looks like the UNDERCLASSMEN are in first place, UPPERCLASSMEN in second, and STAFF in third-Lets keep donating! pic.twitter.com/pmeerjLGze

— HCActivities (@HCHSActivities) September 13, 2017
Another requirement to graduate with NHS honors is to help with two of the club's big projects, one of which is the bake sale. This is the second year the club has hosted a Halloween bake sale.
"The money that is raised for the bake sale will go towards this year's service project, which is raising money for the Rizzo Foundation. The total goal is to raise $10,000 as a school," Villanueva said.
The Rizzo Foundation is run entirely by Anthony Rizzo's family, Cubs baseball player who beat cancer. Its mission is to raise money for cancer research and to provide support for families battling the disease.
NHS hopes to raise more than the $900 received from last year. To contribute to the donations and help members win points, buy a treat outside the cafeteria or throughout the day on Tuesday, Oct. 31.
Leave a Comment
About the Contributors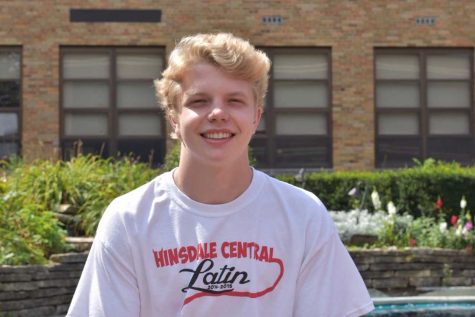 Scott Bitautas, Writer
Scott is a junior writer who loves playing basketball and tends to spend most of his day outdoors. Scott spends his summers swimming in Lake Michigan and...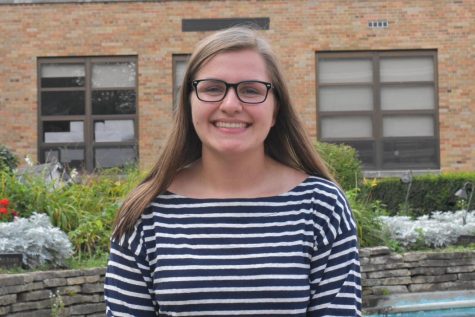 Hannah Anderson, Editor-in-Chief
Hannah Anderson is a senior whose second language is Internet. When she's not working on things for Devils' Advocate, she can usually be found blasting...