Outdoor Adventure Club to participate in obstacle course
On Saturday, Jan. 27, Outdoor Adventure Club will participate and compete in an obstacle course race, which will be located in Lake Geneva. Outdoor Adventure Club is an inclusive club open to anyone who is interested in taking part in different activities outside.
In the past, the club has traveled to Bullfrog Lake, where students could either bike or mountain climb. Additionally, several students have competed in the Chicago Tough Mudder, which is a 10-12 mile obstacle course designed by British Special Forces. The obstacle course the club is participating in this January is similar to a Tough Mudder, only instead of mud they are using snow. The race is called the Abominable Snow Race.
"I have been racing obstacle course races for two years now, but this is the first time I've been able to do one through Outdoor Adventure Club," said John Penland, senior. "It will be a really fun but a challenging race to anyone of any fitness level or background."
Although the race is held through Outdoor Adventure Club, it is open to anyone who wants to join.
"I think I might join the race because it's a good way to keep my fitness and endurance levels up for track season," said Kevin Ellis, senior. "I've never really ran a race in the snow, and I think it would be fun to run in the cold to see how I would react."
The race will be held in Lake Geneva, which may seem like a long drive, but many of the people in the club have done multiple races in the past on their own, so they view this trip as worth it.
"I have done multiple races throughout the midwest on my own, so when I had the chance to run one with my friends in the club I thought it would be a great opportunity," said Nick Carta, senior.
Another major event that the club holds is an annual ski trip to a lodge in the midwest. This year the ski trip will be at Devil's Head Resort in Wisconsin on Sunday, Feb. 11.
https://www.instagram.com/p/BcVVig0h3G8/?hl=en&taken-by=srtabrodell
"What is really fun about this trip is that you go with around 40 people that you don't know that well, and then throughout the trip you get to know everyone and make new friends," said Nick Carta, senior. "I always look forward to this trip because I'm a really big skier."
To receive more information about the trips, Outdoor Adventure Club meets Thursdays before school in room 186, starting up again after winter break. Additionally, students may talk to Ms. Christina Brodell in room 149 or sponsor Mr. Daniel Scheldrup in room 186.
Leave a Comment
About the Contributor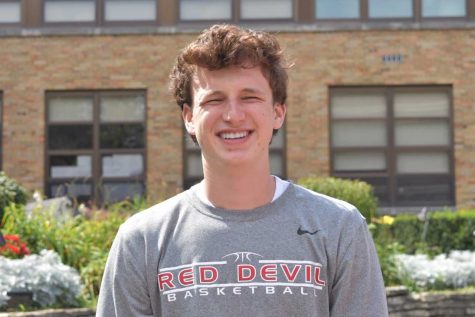 Everett Eck, Section Editor
Everett Eck is a senior who loves the sport of basketball. If he is not playing it, he is probably watching it. When he isn't playing basketball,...