Hinsdale Drama Group excells in "The Cripple of Inishmaan"
Tales of self-grievance, deceit, and finally reverence prove prevalent in the Hinsdale Drama Group's performance of the Ireland-centric dark comedy The Cripple of Inishmaan.
The Cripple of Inishmaan by Martin McDonagh originally premiered at the Royal National Theatre, in London and was revived for Broadway in 2014, starring Daniel Radcliffe as the lead,  and after which it was nominated for six Tony awards, including Best Revival of a Play, Best Performance of an Actress in a Featured Role in a Play, and Best Direction of a Play.
Evan Donaldson's portrayal of the play's namesake, known as Cripple Billy, is this 1930's Irish island of Inishmaan's butt of the joke, used as a device so the people of Inishmaan need not to worry, since they're not the ones crippled. When Billy hears of a big-time Hollywood movie being filmed in Ireland by the irritating and nosey Johnny Pateen Mike, played perfectly by Arman Haveric, Billy develops an idea of his stardom – his only escape from being metaphorically ostracized in his hometown.
Billy, devious Helen McCormick, played by Katie Schaber, and her dimwitted brother Bartley, played by Stuart Burkhart, and with the accompaniment of older and more wise Babby Bobby, played by Jack Rasmussen, venture to the mainland in order to get on the set, without the consent of Billy's guardians. Eileen and Kate Osbourne, played by Presleigh Renner and Megan Melia respectively, remark how Billy has said "not a word!" since his departure. After this is when the subtle treachery of the play ensues.
The play put on by the Drama Group in September is acclaimed for persistent success in each show, noted for its talented acting, stage crew, and development. Its auditioning and casting take place the spring of the prior year, so no incoming freshmen are apparent in the play. As a generalization, it is rare to see many lowerclassmen on the bill, but this year Megan Melia, Katie Schaber, and Reagan Brownell auditioned as freshmen, and were cast for their excellent acting skills.
"I feel really honored to be able to work with all of these amazing people and learn from them; it's an amazing feeling to be included in something so selective," Brownell said.
The show premiered last night in the auditorium and will show Friday and Saturday at 7 pm. Tickets can be bought at the box office before showtime.
For more information on Central's drama department and how to get involved, please visit the Drama Department's website.
Leave a Comment
About the Contributor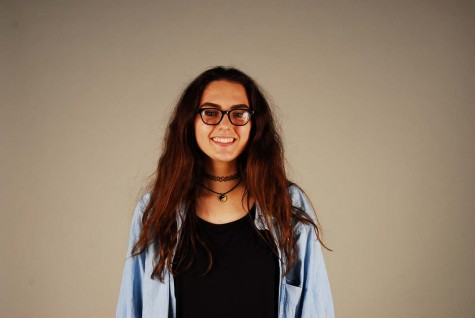 Mackenzie Murtaugh, Writer
When she's not working at the movie theatre or forcing her dogs to cuddle with her, Mackenzie Murtaugh is consistently reading at least 6 books at a time...