An Outbreak of Rock for Chicago (and Hinsdale)
Nightlife in Chicago may be the pinnacle of nightlife itself – music, lit skyscrapers, insane conversations with your Uber driver, and the smell of success (if the smell of success is the smell of weed).
It's ten o'clock on a Tuesday night at House of Blues, one of Chicago's most iconic music venues, and Mario Cuomo has just pulled out a pack of cigarettes.
"They let you smoke in here?" one of us said as we all stand in the back hallway of the venue near the restrooms.
It's understandable, as Cuomo is the frontman of the famous Elmhurst-native band, The Orwells. Instead, he asks if we want to go outside for a smoke sesh. The eccentricity of him is tangible, but Cuomo stays grounded despite his band's recent surge into fame. "People think I'm shitty," he says, although that couldn't be further from the truth. "We're like the Bernie Sanders of garage rock!" This is a believable simile. 
When speaking of the garage rock music scene, The Orwells are a band that embody the genre's rise to attention in Chicago. Discovered in 2011, they were promptly signed to Autumn Tone Records while the band was still attending school at York Community High School.
There's something in the water for Chicago's young and aspiring rock bands. After The Orwells' rise to fame with their single Mallrats (La La La) in 2013, followed by worldwide hit Who Needs You later that year, The Orwells' play an electric Late Show with David Letterman performance (remember Mario's dance moves and Matt O'Keefe's broken strings?) after which Letterman requested another heady song. "It was like a boner," Cuomo says, when asked how the performance felt. 
Trailing The Orwells' success came another Chicago born-and-bred band, Twin Peaks, who have toured and jammed with The Orwells countless times.
"We were playing a show in Elmhurst [in 2012], Henry said he liked this band from the city, so they drove out to my crib to play this show in my garage. [They] played right before the sun went down, and the rest is history," said a composed Cuomo. Twin Peak frontman, Cadien Lake James, recalls the moment as "love at first site," after the Orwells had discovered the band via Bandcamp. 
The most recent addition to the Chicago music scene line up, The Walters, are still learning the ropes of the scene. From their quick rise to fame, stemming from their debut EP, Songs for Dads, The Walters were quickly picked up by music fans all over the area. Their insurgence helped strengthen the tight camaraderie of the scene. 
"Yeah, we love Mario [Cuomo] … and his family," Luke Olson, the singer of the band says jokingly as we sit together on an old couch in the upstairs dressing room. The Walters have just finished their act at the House of Blues, opening up for Hippo Campus, easily their biggest show to date. Olson's presence is very warm and welcoming. "Twin Peaks, the Orwells, mostly the Symposium, Modern Vices… it's kind of like a whole little clique going on there," he says. The Walters credit bands like The Orwells and Twin Peaks for helping them reach out to their audience. It seems that all Chicago bands are very supportive of each other.
The band has been together for one year. Michael "MJ" Tirabassi, who dabbles with guitar, keyboard, and vocals, says The Walters hadn't personally known many other Chicago bands yet when they started garnering support from people like Cuomo on social media. "Somehow it just happened," Olson says. "We put out I Love You So…" he trails off. Both boys say the Chicago music scene has really been supportive to them. "And you actually enjoy the other bands' music," Olson adds. When speaking of these bands in specific, Tirabassi notes that he really respects the other bands in their Chicago circle. "They're all good bands too." When asked if they had felt that moment yet (the moment in which an up-and-coming band knows that they've made it), both Tirabassi and Olson agree that it was tonight's show at the House of Blues. Olson describes the night as "amazing"– in the true sense of the word. Not only did they have friends and family come to support, but people they didn't know that were "just being super great." The crowd was swaying and singing along to the smooth mashup of pop and garage rock as if they had known the band for years. Tirabassi agrees. "It feels pretty good," he says.
This scene stretches all the way to our small town. Seniors Matt Catalano, Andrew Bitautus, Dylan Roesch, and Parker Van Dorn started their garage rock-inspired band, Shoobies, named after a term from the 90s surfer children's show Rocket Power. Roesch claims they draw the most inspiration from Twin Peaks, mostly for their gritty performances and comedic attributes a la their personal Snapchat (@TwinPeaksDudes) or from their Twitter. The band is currently recording for their untitled album, with a to be determined release date. 
Even for these Hinsdale newcomers, this fraternity of rockers and the grit for success proves prevalent in the Chicago city life, and will continue to live on as long as the circle of trust and comradeship stays frequent, current, and as powerful as it is today.
When asked to react to the idea of being a role model for other local start-up bands, The Walters' producer, Charlie Ekhaus, says that it wasn't even really their idea, "but it feel amazing," he concludes. Olson touches on the future of the band. "It's already been super great because it seems like people like us… and are inspired by us. In a year's time, it's all we could ask for. So now it's just kind of keep the people who have been there from the start, build more, but be good to the people that have been good to us."
The Walters next show is October 8 at the Burton Downtown Loop Store. The band will be venturing out of Chicago to New York City to play CMJ Music Marathon next month, kicking off on the 13th at Shea Stadium with both The Symposium and Modern Vices. Follow the band on both Instagram and Twitter.
Leave a Comment
About the Contributors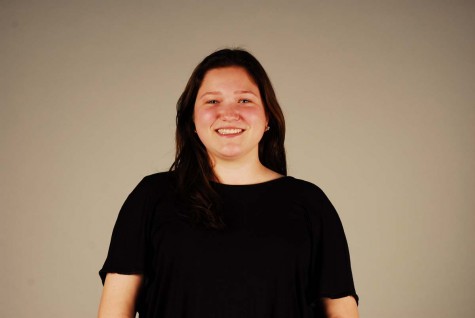 Sophie Pecilunas, Writer
Senior Sophie Pecilunas loves to write. When she's not writing, you can find, or not find, Sophie traveling, which is another favorite pastime. Although...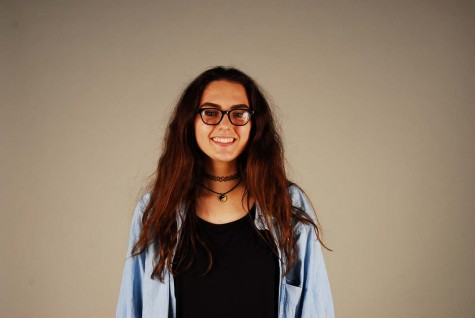 Mackenzie Murtaugh, Writer
When she's not working at the movie theatre or forcing her dogs to cuddle with her, Mackenzie Murtaugh is consistently reading at least 6 books at a time...