Morbidity and morality collide in "Arsenic and Old Lace"
In acting teacher Mrs. Erin Lundin's directorial debut at Central, the rendition of Joseph Kesselring's Broadway play, Central students somehow keep their faces straight and their characters in tact in this dark comedy.
Taking place all in one dark, treacherous night at the home of the Brewsters, a modest Brooklyn family of two aged aunts, Martha and Abby, are played by Page Weaver and Katie Connelly, respectively. The protagonist, their nephew Mortimer (Jake Youngman), after proposing to his longtime girlfriend, Elaine (Molly Awalt), to his surprise, finds a dead body under the family's window seat. Agitated, repulsed, and animated, Mortimer oscillates between turning his aunts in to the police or going along with their plan to bury them in the cellar, with the help of their other nephew, Teddy (Stuart Burkhart), who believes himself to be Theodore Roosevelt.
Things take another turn for the worse when their even more estranged nephew, Jonathan (Sasha Kuznetsov) comes home to the Brewsters' usuallu quiet with his partner and one source of the play's comic relief, Dr. Einstein, played zealously by Carlo Zenner.
All the while, the talent of Central's Drama group shines, ardent and absolute. Through the blend of the avidly intricate set design and the actor's firm grip on their roles, Arsenic & Old Lace gleams truthful and willing performance, full of brilliance and intensity, and will not fail to force a macabre, rueful laugh out of you.
Hinsdale Central is offering two more chances to see the newest theater production, Arsenic & Old Lace, tonight and tomorrow, Saturday; both performances are at 7 pm.
Leave a Comment
About the Contributor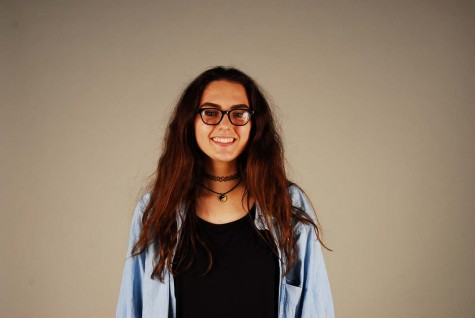 Mackenzie Murtaugh, Writer
When she's not working at the movie theatre or forcing her dogs to cuddle with her, Mackenzie Murtaugh is consistently reading at least 6 books at a time...