Stranger Things exceeds expectations
One of the most popular television shows from 2016, Stranger Things, returned with a gripping second season on Friday, Oct. 27. In just three days of its release, an estimated 15.8 million Americans had tuned in to the second season's first episode, including many students and faculty members.
For those who have not begun the sci-fi fantasy series based in the early '80s, the plot surrounds the sudden disappearance of a boy named Will Byers (Noah Schnapp), a government experiment gone wrong, and an obscure girl named Eleven (Millie Bobby Brown) with extraordinary abilities. While Will does not have a strong presence in the first season, his absence triggers the beginning of the story with numerous twists and viewpoints.
Because the first season did so well, many people were not expecting the second to be at the same tier. However, after watching the seconds season, a large portion of the Stranger Things audience preferred the second over the first season.
"Yes, [season two] put an interesting twist on the plot while maintaining the same intensity and themes of the first season," said Mr. Korfist, social studies teacher.
The clever, intricate plot, written and produced by the Duffer brothers, hooks its audience and leads them on a pilgrimage through each meticulously crafted season. If you have not watched the first season, I highly recommend it.
"People are able to sympathize with and understand the characters' feelings, actions, and desires. It's very interesting seeing how they will react to different situations, balancing the paranormal with their daily lives," said Josh Terry, junior.
Many viewers have also become attached to the show because of its atypical heroes. Mike Wheeler (Finn Wolfhard), Dustin Henderson (Gaten Matarazzo), Lucas Sinclair (Caleb McLaughlin), and Will are a squad of AV Club kids who prefer a game of Dungeons & Dragons or a night at the arcade to any party. Watching them navigate the social hierarchy of their school while also investigating the evil in their small town brings a unique juxtaposition that makes the show more genuine.
Stranger Things 2 is available on Netflix, with a total of nine new episodes to binge.
Leave a Comment
About the Writer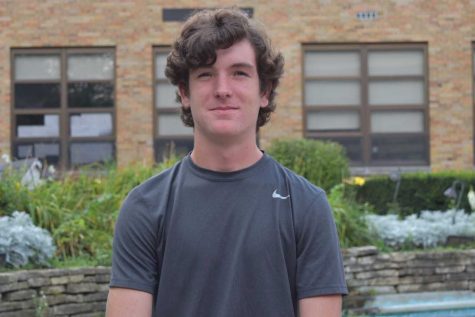 Peter Hughes, Writer
Peter Hughes is a junior who runs cross country and track. If he's not running, it's probably because he's either playing guitar or injured....