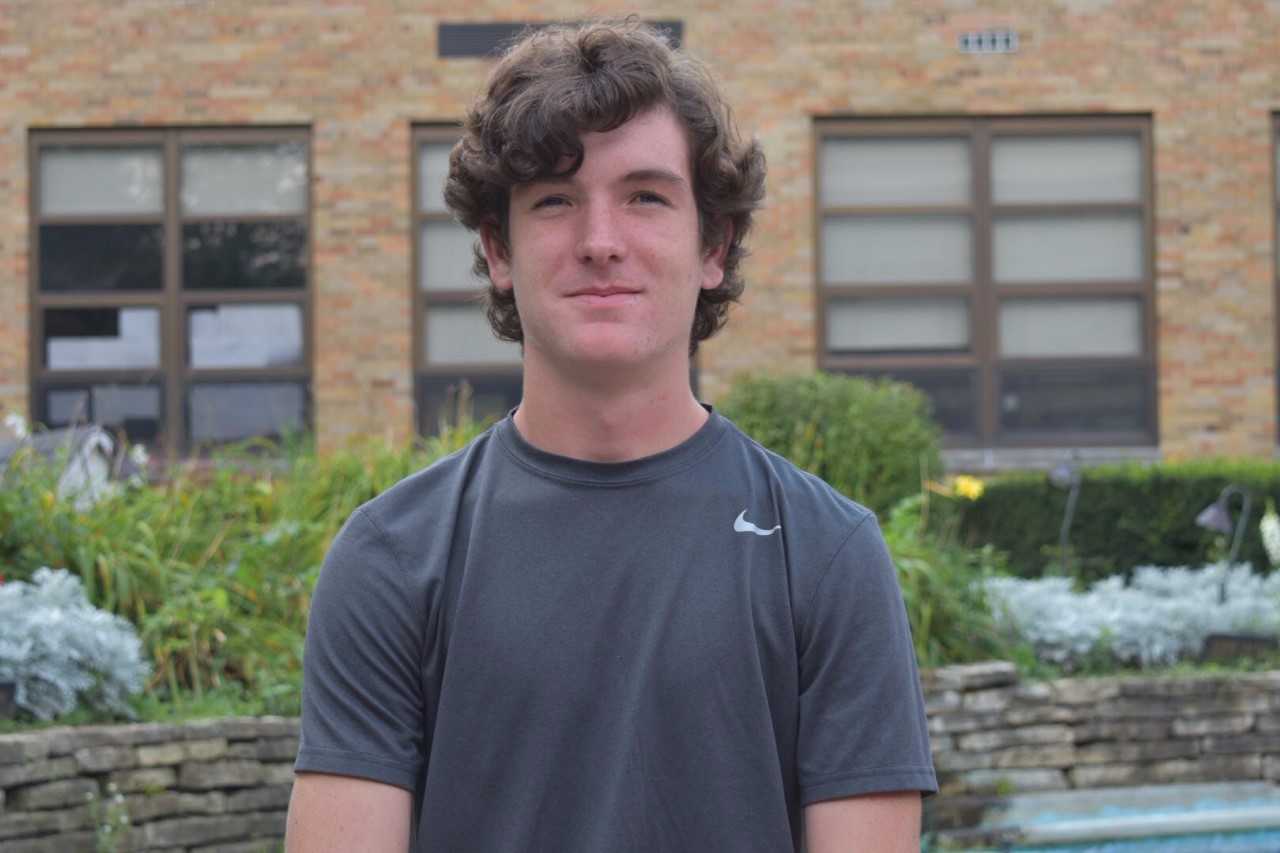 Peter Hughes is a junior who runs cross country and track. If he's not running, it's probably because he's either playing guitar or injured. If you hear of somebody named Gerald, that is technically his first name, but he chooses to go by Peter, his middle name. He loves skiing and was even on a ski team in New Hampshire for two years, which is why he is a transfer student to Hinsdale Central. Peter also loves music (anything before the '90s with few exceptions). He will be writing for the "
Dining With The Devil"
column on Advocate this year. You can contact Peter at
819838@hinsdale86.org
.
Peter Hughes, Writer
May 31, 2018

Students row at Midwest Regionals

(Story)

May 16, 2018

Summer jobs for students

(Story)

May 08, 2018

The Daily Scoop reopens for the summer

(Story)

May 01, 2018

Easy Spring recipes for high school students

(Story/Media)

Apr 24, 2018

Thipi Thai travels to Clarendon HIlls

(Story/Media)

Apr 18, 2018

Altamura brings authentic Italian dishes to Hinsdale

(Story)

Apr 04, 2018

Shake it up for spring and summer

(Story)

Mar 20, 2018

Film Club recaps the 90th Academy Awards

(Story)

Mar 15, 2018

Track and field competes at York High School

(Story)

Mar 08, 2018

Q-BBQ matches casual dining with good food

(Story)

Feb 27, 2018

History class comes to life in Dunkirk and Darkest Hour

(Story)

Feb 08, 2018

Roti's build-your-own style provides nutrition and flavor

(Story/Media)

Feb 06, 2018

Salty Fig Kitchen and Pantry revolutionizes the restaurant concept

(Story/Media)

Jan 30, 2018

Aguamiel derives dishes from Mexican tradition

(Story/Media)

Dec 12, 2017

Nabuki brings fresh tastes to Hinsdale

(Story/Media)

Dec 03, 2017

Cafe La Fortuna celebrates its five-year anniversary

(Story)

Nov 20, 2017

Giving thanks and giving back

(Story)

Nov 13, 2017

Standard Tacos and Margaritas delivers quality and affordable Mexican cuisine

(Story/Media)

Nov 10, 2017

Stranger Things exceeds expectations

(Story)

Oct 31, 2017

Sushi House serves divine dishes

(Story/Media)

Oct 23, 2017

Chicago Rowing Foundation brings crew to high school students

(Story)

Oct 18, 2017

Jade Dragon brings timeless charm

(Story)

Oct 16, 2017

Neat Kitchen and Bar Redefines Quality

(Story/Media)

Oct 02, 2017

Villanueva represents unity

(Story)

Sep 18, 2017

Oishi Sushi serves affordable all-you-can-eat options

(Story/Media)

Sep 15, 2017

Homecoming art show mixes it up

(Story)

Sep 11, 2017

Page's Diner hits the spot

(Story/Media)

Sep 05, 2017

Brama La Pizza lands as a family favorite

(Story)

Sep 05, 2017

Rise of the pizza wars

(Story)