Students perform at annual Winter Band Concert
On Tuesday, Feb. 13 , family members, students and staff filled the auditorium to watch the students in the band perform their annual winter concert.
"Since there are so many kids in band, we had to be divided into two separate concerts: one beginning at 6:30 p.m. and the other starting at 8 p.m.," said Arya Chawla, junior and alto saxophone player. "We have been practicing hard since our holiday concert in December."
The band concert included six parts: concert percussion, concert band, wind symphony, wind ensemble, symphonic percussion, and symphonic band.
"I am in the symphonic band, and we performed a piece called 'Chester', which was a variation on the original 'Chester'," said Lucca Ripani, junior and alto saxophone player. "Then, we performed a piece called 'Exaltation'."
Both of these pieces included a wide range of skills. "Exaltation" was a dramatic and forceful piece with lots of rhythmic drive.
"The hardest part about band is getting all of these completely different instruments to sound the same," Chinmay Amin, sophomore and baritone player. "My favorite part is when everyone comes together under the music; it's really special."
The next band performance is during the Spring Showcase on Thursday, May 3 at 8 p.m.
Leave a Comment
About the Writer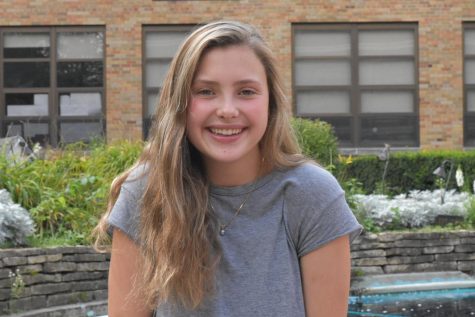 Leah Stevens, Section Editor
Leah Stevens is a senior who is constantly seen with a smile on her face and she loves to make people laugh. She lives by the motto "YOLO", and if you...