Freshmen perform historical play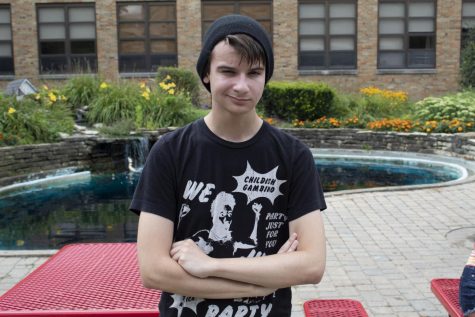 More stories from Jack Ging
More stories from Saba Ali, Editor-In-Chief
More stories from Lia Riechmann, Editor-In-Chief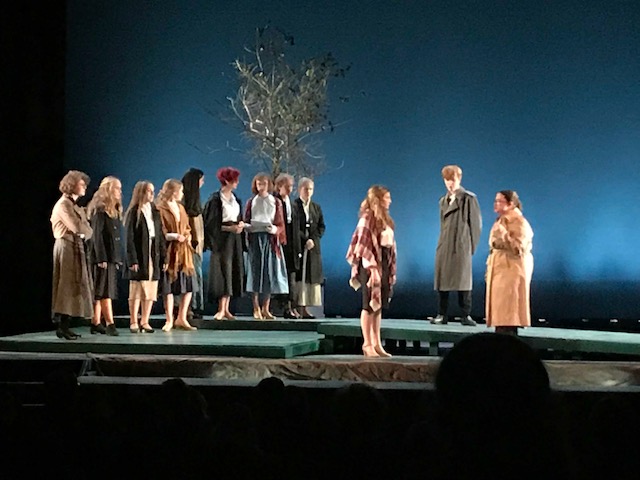 On Thursday, Oct. 17 to Saturday, Oct. 19, the Hinsdale Central Drama Club performed "The Women of Lockerbie" for their annual freshman play in the school auditorium. Students rehearsed for six weeks under the direction of assistant director, Emma Gordon, senior, and Mr. Paul Woods, play director and chemistry teacher.
"The Women of Lockerbie" is a story based on the Pan Am Flight 103 bombing of 1988, where a plane from London to New York was bombed over Lockerbie, Scotland, killing all 259 people on board. As large sections of the plane fell from the air, 11 people on the ground were killed in Lockerbie.
"I like to say that this play picked us," Woods said. "We had a different play selected initially but after we had our auditions and got our cast ready, we had to find a script that had a lot of women."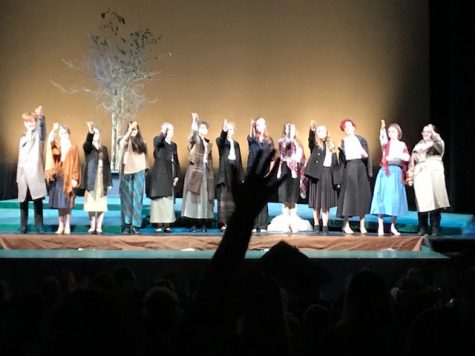 The play is about a mother and a father from New Jersey who lost their son in the attack and go to Lockerbie to find his remains. The mother and the father deal with grief in different ways, causing a conflict between the two. They meet a large group of women who help them through their discord and intend to clean up the clothes of the victims and return them to their families.
"I think, overall, the show went relatively well," said Maggie Noonan, freshman who played Georgia Jones. "The audience was excited and the cast was almost fathomlessly vivacious. Spirits were high, and the actors' nerves were buzzing with nervous energy."
The show was powerful, well-acted, and engaging from beginning to end. The set, while simple, did an effective job of capturing the bleak atmosphere of the situation.
"The cast was very talented and Mr. Woods is a great director," said Tess McArdle (Olive Allison), freshman. "The assistant director, Emma Gordon, was amazing…especially with helping us nail down the Scottish accents."
The drama club tries to cover many different types of plays throughout the year, making each performance stand out from one another.
"We try as a drama group over the course of four years to give them a variety of experiences," Woods said. "This September was improv comedy, a couple of years ago we did a Shakespeare show. Sometimes it's comedy, sometimes it's drama."
Upcoming student performances include Peter and the Starcatcher in the fall and Seussical the Musical in the spring.
Leave a Comment
About the Contributor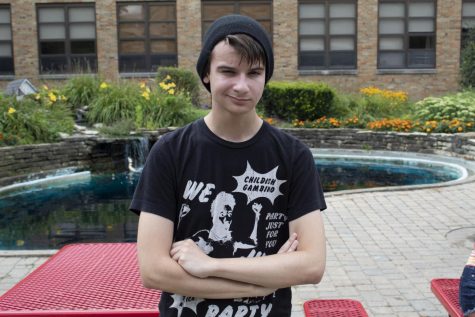 Jack Ging, Writer
Jack Ging is a senior who really enjoys writing and music. He has written hundreds of music reviews and has a YouTube channel with video essays about various...