Aftermath of the CPS strike after a week back in school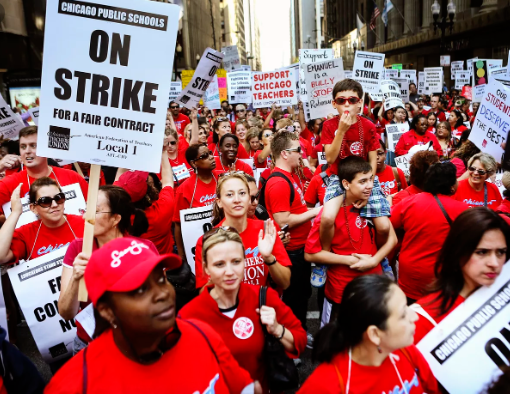 On Friday, Oct. 31, the Chicago Teacher's Union (CTU) struck a deal with the city of Chicago and the Chicago Public Schools (CPS), bringing an end to a 15-day strike by the CTU.
CPS agreed to a five-year, $1.5 billion deal that will include the addition of hundreds of nurses and social workers, a new committee to supervise the reduction of class sizes, and salary raises for teachers.
The strike officially started on Thursday, Oct. 19 following ongoing conflicts between the CTU and CPS over salaries, benefits, large class sizes, and a lack of a support network at Chicago schools. More than 32,000 CTU members marched over the span of 15 days in downtown Chicago, ultimately prompting the CPS to cancel school for 11 days.
As part of the negotiation, Chicago schools will have to make up five days, which CPS teachers and staff will be paid for. Originally, CTU strikers were aiming to make up all 11 days with full pay. CPS rejected this demand due to the hefty price tag associated with making up all 11 days—-$68 million.
Staff and students will make up the five days on Nov. 27, Jan. 2 and 3 (2020), and Jun. 17 and 18 (2020), all of which were previously non-attendance days.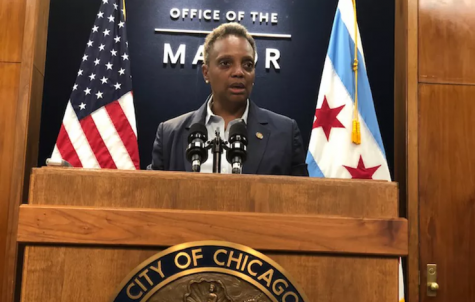 Although the CTU had to concede some of its demands to reach an agreement with Chicago Mayor Lori Lightfoot and the CPS, many CPS teachers and staff said they believed the strikes had a positive outcome.
"We obtained many things we asked for, so we are moving in the right direction to create a public school system for urban children that is equitable to other districts," said Ms. Giselle Borczon, CPS teacher at Alex Haley Academy Elementary School.
After such an extensive strike, CTU members are not looking to schedule any strikes in the immediate future. But, many strikers believe that there is still a long way to go and that a considerable amount of change is necessary to create an improved public school system.
"We hope to gain small class sizes that will benefit children, social workers, counselors, enrichment staff (music, art, dance, technology, dance, drama, librarians) to support students' interests along with the core subjects," Borczon said.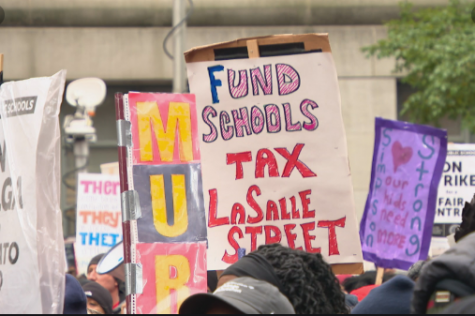 Many students were perturbed by the cancellation of 11 school days, especially due to the postponement of standardized tests and the absence of instruction for advanced classes as winter exams approach.
"I'm kind of worried about having missed 11 days because I'm taking AP classes that are going to have to be rushed in order to get back on track before the exams," said Nikki Tsolakidis, junior at Lane Technical College Preparatory School.
Students who participate in extracurricular activities, especially athletics, were angered at having to miss their competitions due to the strikes. The Illinois High School Association (IHSA) challenged a court ruling on Monday, Nov. 4 that permitted CPS cross-country runners to participate in the playoffs, which they missed as a result of the strikes.
"Student-athletes were really upset about not being able to participate in important competitions," Tsolakidis said. "Some of their futures in college depended on those competitions."
While students at Central were competing in sports competitions and submitting college applications, CPS students were unable to do either. Although, extensions were granted for the submission of college applications to Dec. 13, and sporting events to later dates.
"It's very unfair that other athletes weren't able to compete in their sports that they trained hard for and put effort in," said Phoebe Goebel, junior on Central's varsity swim team who competed in competitions while CPS athletes were sidelined due to strikes. "Having the strike prohibit these athletes from competing completely goes against the whole point of being on a high school team."
The environment of CPS classes has returned to normal after the strikes, with the resumption of the regular curriculum and the rescheduling of extracurriculars.
"It's business as usual," Borczon said.
The ramifications of the teacher strikes will persist in the upcoming weeks, months, and years, as negotiations between the CTU and CPS continue to find a longer-lasting solution that satisfies both sides of the debate table.
Leave a Comment
About the Contributor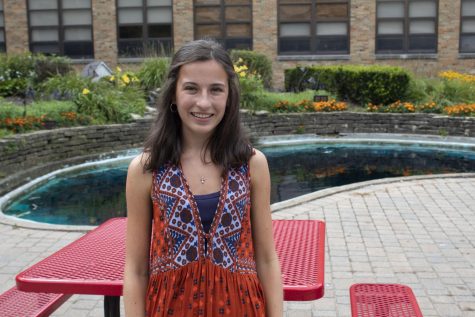 Olivia Ostrowski, Editor-In-Chief
Olivia, a senior, is excited to be apart of the Devils' Advocate team. She loves playing tennis and lacrosse, and competes in these sports at Central....