Top five Christmas movies to watch this holiday season

Loading ...

As winter break approaches, it's the perfect time to snuggle up with a blanket by the fireside and watch your favorite holiday movies with some hot chocolate. Here is a list of my top five Christmas movies you should watch to get you in the Christmas spirit, ranked starting from my number one choice.
1. White Christmas
"White Christmas" is a classic Christmas movie that was released in 1954. In this movie, singers Bob Wallace (Bing Crosby) and Phil Davis (Danny Kaye) meet two sisters named Betty (Rosemary Clooney) and Judy Haynes (Vera-Ellen) to perform a singing and dancing Christmas show in Vermont. Along the journey, their friend, a commanding general in World War II, falls into a financial crisis and is in desperate need of help. The four of them team up in order to help their friend. This movie, filled with endless singing and dancing, is rated 7.6/10 stars on IMDb. "White Christmas" is a classic Christmas movie, suitable for people of any age. I enjoy watching "White Christmas" because even though it is an older movie, it never seems outdated.
"White Christmas is my favorite Christmas movie to watch, I watch it every year with my family during the holidays," said Lauren Witt, junior.
2. Elf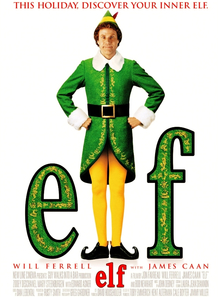 "Elf", a Christmas comedy released in 2003, follows the journey of Buddy the Elf  (Will Ferrell) as he ventures to New York City to find his dad. Buddy was accidentally brought to the North Pole as a child and was therefore raised as an elf by Santa. After learning that his dad lives in New York City, Buddy travels there and attempts to start a relationship with his father, resulting in chaos. This comedy is a kid-friendly movie, perfect for families to watch together this holiday season. According to IMDb, this movie has a rating of 6.9/10 stars
"Elf is a very entertaining Christmas movie that always makes me laugh, I watch it almost every year around Christmas time," said Kiyan Rismantab-Sany, sophomore.
3. Home Alone
"Home Alone" was released in 1990 and follows the journey of 8-year-old Kevin McCallister (Macaulay Culkin) as he is left home alone during Christmas break. After lashing out at his parents the night before their family trip to Paris, Kevin is forced to sleep in the attic bedroom as a punishment. The next morning, Kevin wakes up to an empty house after the McCallister's accidentally left for the airport without him. His excitement soon turns into concern as he learns that two con men have planned to rob his house while his family was in Paris. "Home Alone" is a very exciting movie, keeping you hooked from the beginning to the end. This movie was the first of the "Home Alone" series, consisting of five total movies. It is rated 7.6/10 stars on IMDb.
4. The Grinch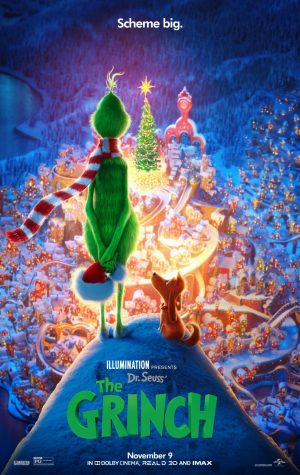 "The Grinch", a Christmas movie based on the Dr. Seuss book "How the Grinch Stole Christmas," follows the story of the Grinch (voiced by Benedict Cumberbatch) and his dog Max who live on Mount Crumpet. The Grinch despises Christmas, especially because his neighbors in Whoville celebrate Christmas very extravagantly. In order to get revenge on the citizens of Whoville, the Grinch creates a plan to pose as Santa and steal Christmas gifts under the tree, ruining the holiday spirit. "The Grinch" is a 3D computer-animated movie, with very impressive visuals. This movie has a rating of 6.3/10 stars on IMDb. I enjoy watching this movie because it reminds me of my childhood and is very nostalgic. 
"I recommend watching this movie because it is so cute and it's always so sad to see the Grinch as a baby," said Lainey Quinones, junior.
5. The Polar Express
"The Polar Express" is a classic Christmas movie based on the children's book written by Chris Van Allsburg and was released in 2004. In the movie, Christopher the Hero Boy (voiced by Tom Hanks) takes a train ride to the North Pole, where he embarks on a journey and learns about friendship, bravery, the spirit of Christmas, and the power of believing. "The Polar Express" is an animated movie that includes an impeccable soundtrack, known for the song "Hot Chocolate". This movie is perfect to watch to put you in the Christmas spirit and has a rating of 6.6/10 stars on IMDb. This movie captures the true essence of Christmas, making it a yearly tradition for my family and I to watch on Christmas eve.
Leave a Comment
About the Contributor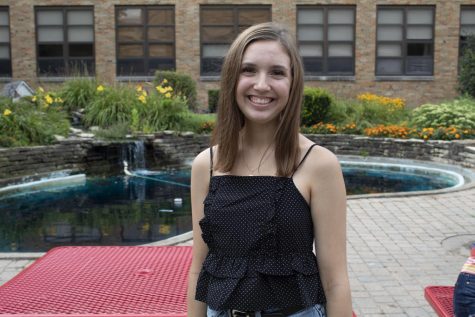 Meghan Malec, Section Editor
Meghan Malec is a senior who can be found hanging out with her friends and binge-watching Netflix shows in her free time. Her free time, however, is very...