Winter tunes to cheer you up
Chicago weather never fails to treat us poorly every winter season. From having to stay indoors during the day to freezing temperatures that will get worse as the evening progresses. A good way to enjoy this winter season is listening to the list of songs that are perfect for chilly weather I believe will lift up your mood.
You can never go wrong with listening to Christmas music to bring on the winter spirit. Many people enjoy Christmas music playing in the hallways or just in general.
"I love listening to the classical Christmas songs," said Melaina Harvey, junior. "There is one that just came out from a small band called Lone Bellow I enjoy listening to."
Some personal favorites include "All I Want for Christmas" by Mariah Carey, and "Jingle Bell Rock" by Bobby Helms.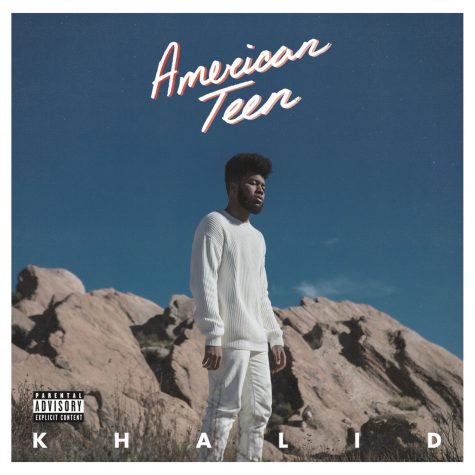 "I would say I'm definitely for Christmas music even though I would understand why some people get annoyed by it," Harvey said.
Lana Elzein, junior would also say she loves listening to Christmas music in the wintertime.
"I don't even celebrate Christmas, yet I still believe the Pentatonix Christmas album hits different in the winter season," Elzein said. "Christmas songs lift everyone's mood up and personally [makes] me so happy and in a good mood."
Elzein said she thinks that while the music just a traditional thing in the United States, it has become integrated into everyone's culture even if they don't necessarily celebrate the holiday.
Now, enough about Christmas music. If you don't know who Khalid is, well I'm here to tell you. Khalid Robinson (better known as Khalid) is a 19-year-old R&B singer from El Paso, Texas.
To me, what makes Khalid so special is the fact that his music is so soulful and youthful, yet he's only 19. He sings about love and heartbreak in such a modern way, he is definitely an artist made for this generation. The songs "Winter" and "Saturday Nights" are perfect to listen to during hence the title, the wintertime.
Other great artists include Harry Styles, who has recently released an album called Solo. No matter who you are, I highly suggest you throw away all of your previous judgments of One Direction, and truly listen to Harry's new music.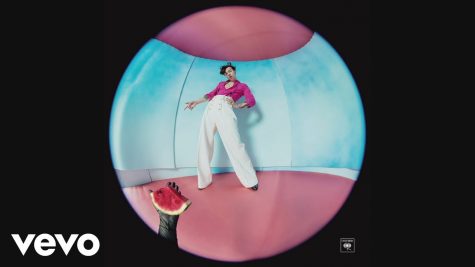 "One of my favorite artists is Harry Styles," said Melany Morales, senior. "The song Kiwi on his Solo album is on my current Spotify playlist that I listen to every day and I love it."
Harry Styles displays so much passion and growth in this album, and I truly think that is what makes it so special. When you really listen to the lyrics in the songs on his album, it's remarkable, he is a talented songwriter who deserves so much recognition for all his hard work.
"The song "Watermelon Sugar" is a really good one in Harry Styles's new album," Elzein said. "I like listening to it in the winter even though it has nothing to do with this season because it reminds me of the summer and what I should look forward to."
Leave a Comment