Bored? Here are five books to read while confined to your house
We are a week and a half into our quarantine, and this appears to be the first time in history students have ever said that they missed school. We are all in desperate need of entertaining ourselves, and at this point laying in bed and eating M&Ms just doesn't seem to cut it. So, for those of you who would like to maintain some brain function for the eventual return of school, here is a list of five books to read in quarantine, in no particular order:
"Dry" By Neal and Jarrod Schusterman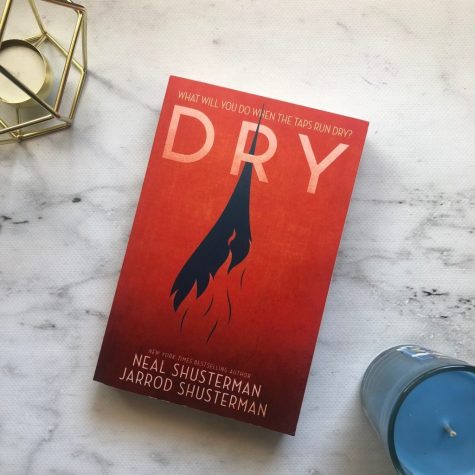 Although the coronavirus and quarantine can feel almost apocalyptic, "Dry" puts into perspective how bad things could be. Young adult (YA) novelist Neal Schusterman, author of the "Unwind" series that many Central students are familiar with, teams up with his brother to author this eerie novel about what happens when Southern California runs out of water.
Alyssa and her younger brother, Garrett, are accustomed to the drought and the limitations on water use in their small suburb. The restrictions on water use are manageable, that is, until Arizona and Nevada decide to cut off the water supply.
The drought becomes the "Tap Out", and Alyssa and Garrett, along with their survivalist next-door neighbor Kelton and a few other kids they pick up along the road find themselves in a desperate fight to stay alive.
In spite of the fact that "Dry" is a YA novel and a fairly easy read, it contains messages that should resonate with all of us. Neal Schusterman is an acclaimed science-fiction novelist, but "Dry" very well could be considered realistic fiction. The environmental mismanagement and lack of conservation is a thoroughly realistic scenario, and "Dry" is a wake-up call to what could happen in our country.
---
"The Outsider" By Stephen King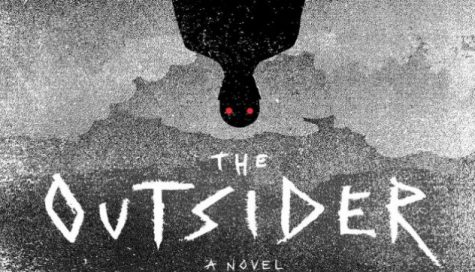 For those of you that can feel the seconds creeping by, this Stephen King murder mystery will keep you occupied for a couple of hours.
In Flint City, Okla, everybody knows everybody. Or at least they thought they did. When 11-year-old Frankie Peterson's mutilated corpse is discovered in the park, iron-clad forensic evidence and witness statements point to one person: Terry Maitland. Maitland, the little league coach and the most revered person around town seemed incapable of such a crime, but Detective Ralph Anderson deems the case open and shut.
As the case unfolds, it appears that Maitland's alibi is just as irrefutable as the evidence against him, which begs the question: how can a man be in two places at once?
Perhaps the most exciting part of "The Outsider" was the return of Holly Gibney, a fan-favorite private investigator from King's other series, "Mr. Mercedes". Even more compelling is the fact that an HBO miniseries based on the novel has been developed, so reading the book gives you a good excuse to lay in bed and watch the TV series.
---
"The Great Alone" By Kristin Hannah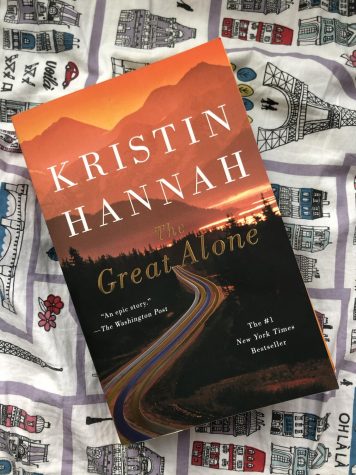 Feeling isolated because of social distancing? That's nothing compared to living in Kaneq, Alaska. Just ask the Allbright family, who moved to the harsh Alaskan frontier in 1974.
Ernt Allbright was a different man before the Vietnam War, or so his wife Cora says. He came home irate, controlling, volatile, so his decision to move Cora and his daughter, Leni, to Alaska after inheriting an off-the-grid piece of land from an old war buddy came as no surprise. This novel, following the adolescence of Leni, is both a horrifying yet realistic portrait of domestic abuse and a "love letter to Alaska."
"The Great Alone" is perhaps the saddest book on the list, but nonetheless a gripping novel and worth the read. Hannah does an impeccable job combining a tale of abuse with one of survival on the harsh Alaskan frontier.
---
"Educated" By Tara Westover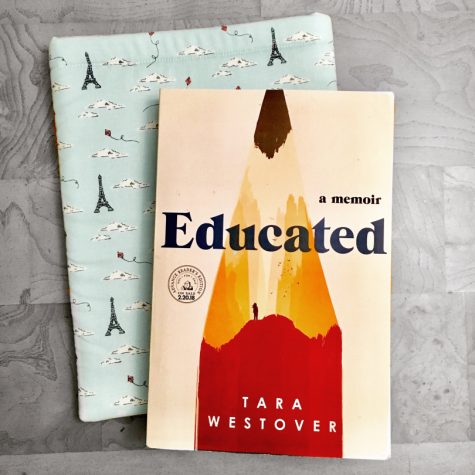 If anyone is missing English class a little too much, "Educated" is the only non-fiction book on the list.
In her memoir, Tara Westover chronicles her journey from her fundamentalist Mormon family to a doctorate degree from Cambridge. Westover's father owned a junkyard in rural Idaho and her mother was a midwife. Her father had a deep-seated distrust of the federal government and the "outside" world in general, and his kids were born without a birth certificate and never set foot in a classroom or a doctor's office.
Westover and her brother purchased SAT prep books and studied in secret until they were both prepared to attend Brigham Young University. Westover described the culture shock she endured after leaving her home and her discovery that she wanted something more than a traditional Mormon marriage.
For anyone who is often deterred by non-fiction, don't be. I am admittedly not someone who reads non-fiction, but "Educated" didn't read like a typical slow non-fiction novel. It was as fast-paced and gripping as anything else I've read, and it will easily take your mind off of quarantine.
---
"The Cage" By Megan Shepherd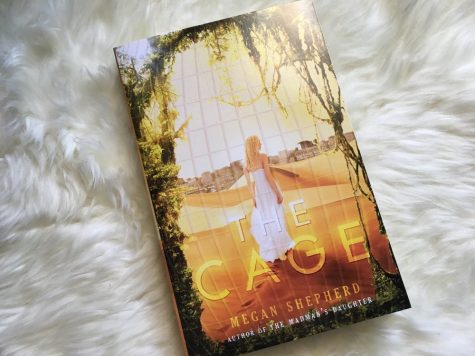 Any science fiction fans in search of a light read should look no further than The Cage.
If you're feeling trapped by the shelter-in-place, "The Cage" will serve as an excellent reminder that our confinement could be a lot worse. This unique and refreshing science fiction novel revolves around Cora Mason, a teenager who wakes up in a desert with no recollection of how she got there.
As Mason surveys her surroundings, she discovers an odd collection of environments: a tundra next to the desert, a farm neighboring a jungle, and a hauntingly empty town formed from a strange collection of cultures. She meets four other kids, and soon they discover where they are, and it's not Earth: they were kidnapped by an alien race that is studying the behavior of humans.
"I loved The Cage because of how intriguing the character development was, and the plot was really engaging," said Nora Duffy, junior. "There was so much action and I would definitely recommend this book."
Leave a Comment
About the Contributor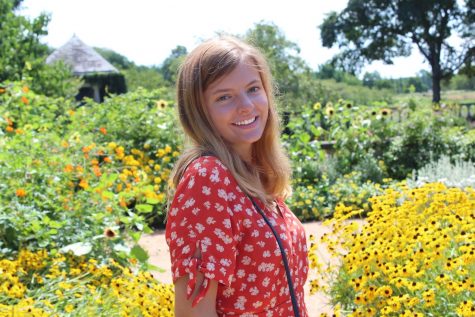 Sophie Burns, Editor-In-Chief




Sophie, a senior, is a second year member of the Devil's Advocate team. At Central, she is a mentor for Business Professionals of America,...