Top 5 Netflix shows to watch during quarantine
Now that students are forced to stay at home during quarantine, it's the perfect opportunity to start watching some new and exciting Netflix shows. Bundle up in your favorite pajamas and get ready for a marathon of Netflix.
"Tiger King"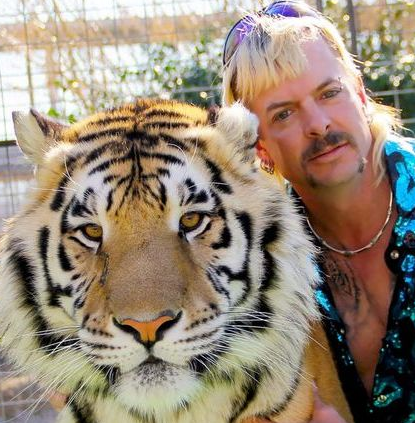 First on the list is "Tiger Kling." This new documentary series follows the life of Joe Exotic, a man who owned a private zoo with more than 200 tigers and other big cats. Joe Exotic is not like any normal man, as he took extreme measures in order to ensure that his private zoo would not be shut down by Carole Baskin, the owner of Big Cat Rescue. Joe Exotic was even accused of hiring someone to kill Carole Baskin and is currently in jail, but viewers have made up their own theories.
"Tiger King," which was first aired in March, already holds the number one spot on Netflix for the most-watched series and has an astounding 8/10 stars on IMDb. Its popularity shows how intriguing the T.V. series is, making it a great show to pass time during this quarantine.
I personally thought this show was very interesting and is like no other documentary series on Netflix, which is what makes it so intriguing.
"Locke and Key"
Next on the list is a new Netflix original horror series called "Locke and Key" that first aired in February. This series follows three older children as they move to an old family home after their father tragically died. The house that they move into is not like a normal house, as it holds different keys. Each key has a magical element that leads the kids to adventure and discovering more about their family's past.
This show is full of magic, plot twists, and suspense, making it enjoyable for all ages. Netflix announced that the second season of Locke and Key is in the making and will be coming out as soon as the cast is able to film. The first season was rated 7.4/10 stars on IMDb, displaying its wide popularity.
"Love is Blind"
Third on the list is a new Netflix original series called "Love is Blind." This series held the number one spot on Netflix for numerous weeks, indicating its popularity among Netflix viewers.
"Love is Blind" is a reality T.V. series that experiments the long-lived question…is love really blind? Contestants on the show speed date one another in pods where they are not able to see each other. They have to make a romantic connection only through their conversations and personalities. Once contestants have established who they love, they propose in the pods. After the proposal, couples are able to see one another face to face and spend time with each other in Mexico. In the end, a wedding for each couple is planned, but not all say "I do" at the altar.
This series is very entertaining to watch because there is so much drama and the couples have very strong personalities. This series was rated 6/10 stars on IMDb and is the perfect show for all teenagers.
I personally loved watching this reality show, as all of the drama was very amusing to watch.
"I love the concept of not seeing someone when you're dating them, but I know the show is so scripted, which makes it humorous at some parts," said Alyssa Lim, junior. "It's fun to have playing in the background while you're doing homework, chores, or just hanging out."
"That 70s Show"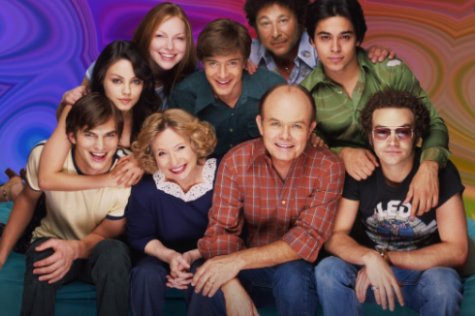 Fourth on the list is "That 70s Show," a throwback series that came to Netflix in 2005. This series is a comedy set in the 70s that follows the lives of six teenagers from Wisconsin as they deal with growing up and entering adulthood.
This blast from the past will leave viewers yearning to watch all eight seasons. It is the perfect T.V. series for teenagers to watch because it involves comedy, romance, and teenage shenanigans. "That 70s Show" earned 8.1/10 stars on IMDb due to its timeless popularity on Netflix since 2005.
I personally loved watching this series, as it was so relatable to watch as a teenager myself. The goofy characters and never-ending adventures make the show so entertaining and perfect to watch while in quarantine.
"Atypical"
Last on the list is "Atypical." This fictional series is about a teenager named Sam who has autism spectrum disorder. You get to follow Sam's life journey as he struggles to become independent and find love.
This show is very eye-opening because it displays the hardships that come with being autistic and how this disability affects Sam's everyday life. This series has 8.3/10 stars on IMDb and is very popular on Netflix. It's very interesting to follow the lives of the quirky yet relatable characters, which is what makes the show perfect for any viewers.
"I watched the first season and it was very good because it showed the levels of the autistic spectrum very well and how people with special needs go about their daily life," said Taylor Cavo, junior.
Leave a Comment
About the Contributor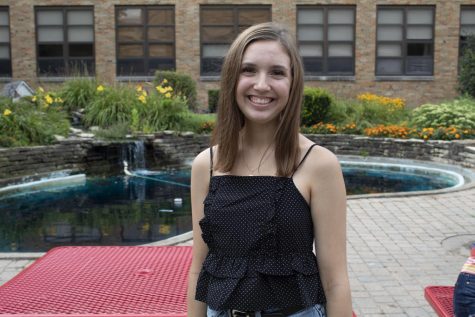 Meghan Malec, Section Editor
Meghan Malec is a senior who can be found hanging out with her friends and binge-watching Netflix shows in her free time. Her free time, however, is very...