How the Taylor Hawkins tribute concerts memorialize the rock legend
On Sept. 3 and Sept. 27, Taylor Hawkins' family and the Foo Fighters celebrated the life and music of the late drummer with tribute concerts in London and Los Angeles.
Musicians young and old came together, from classic bands like Queen to the prodigal Shane Hawkins, at Wembley Stadium and the Kia Forum. Chock-full of heartwarming moments, the highlights from the concert were numerous.
Queen, Pink and Foo Fighters Perform Hawkins' Iconic Cover, "Somebody to Love"
Though Taylor Hawkins was usually seated at his drum set behind front-man Dave Grohl, they would often switch places for Taylor Hawkins to belt out the Queen song "Somebody to Love." The Foo Fighters honored the late drummer alongside Brian May and Roger Taylor of Queen and Pink, a famed pop singer, by playing the ballad near the end of the night.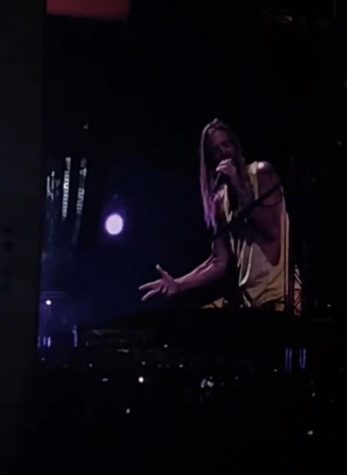 "We don't often see rock bands supporting each other, even when someone of such a great legacy like Taylor Hawkins passes away," said Miette Morris, junior. "So, to see the joining of these two bands in his memory was very heartfelt and gives me hope for the rock community."
Grohl wandered around the stage, playing with guitar legend May while Taylor hammered the drums in the back. Pink lent her vocals to the group, emulating the dynamic energy Taylor Hawkins previously brought to this song.
Dave Grohl Solos "Everlong"
Grohl began his almost five minute time slot with a somber and quiet version of "Everlong," a song many Foo Fighter fans have tattooed in their brain. Only blue overhead lights in the stadium were turned on, creating an intimate environment for Grohl to stomp on the hearts of viewers.
"He brought back memories of him and his best friend playing with each other," said Laure Michel, junior.
Though eerie to see Grohl alone on stage, performing a song that he almost always did with Taylor Hawkins, the audience made sure Grohl was for no second alone in the stadium. They sang alongside him for each verse, ensuring the memories and presence of Taylor Hawkins were felt. 
Shane Hawkins Drums for "My Hero"
The kicker of these concerts was Shane Hawkins, the 16-year-old son of Taylor Hawkins, drumming alongside the Foo Fighters for "My Hero." There is no single description that could do justice for this performance. 
"It was an amazing tribute," said Graham Wierzbicki, sophomore. "It was his father's legacy."
Pounding the drums with long, blonde hair in his face, one cannot help but see his father in him. He was the focal point of Wembley. Even Grohl, with a grin from ear-to-ear, stopped to turn around and watch him, just as Grohl would with his dad.
One can only hope these concerts gave as much solace to Taylor Hawkins' family and friends as they gave the viewers. May they take peace in knowing that the respect for his music and for his person will never be forgotten.
The Wembley Stadium concert is available in full to stream on Paramount+. A shorter version is offered for free on Pluto TV.
View Comments (1)
About the Contributors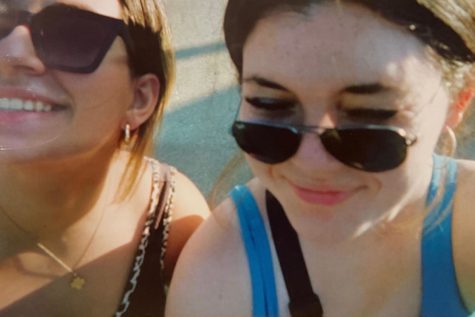 Clara Pappas
Clara Pappas, junior, is excited to be joining the Devil's Advocate staff this year. At school, she is a member of Radio Club and Broadcast Club. Her...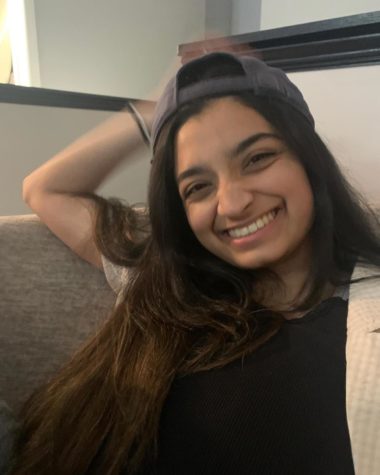 Simrah Qasim, Editor-in-chief
Simrah Qasim, senior, is excited to be returning to devil's advocate. She loves listening to music, writing, and playing the piano. Along with Devil's...