Wrapping up the year with Spotify Wrapped
On Nov. 30, Spotify Wrapped was released to users of the popular music-streaming platform. It is released annually and especially attracts Gen Z.
Spotify Wrapped is a feature that many Spotify users look forward to. It was first introduced in 2013 and has been very successful since. 
Spotify shares this feature in a very unique way by presenting the information in a slide format with background music (specifically songs the user has listened to frequently during the past year) and colorful visuals that make all of the data pleasing to the eye. 
As suggested by its name, opening your Spotify Wrapped is similar to opening a present and has proven to make users happy and encouraged. 
Spotify is the #1 streaming service and is very popular amongst Gen Z worldwide. The app houses thousands of genres of music to listen to including pop, rock, rap, jazz, K-pop, indie, latin and more. This allows Spotify users to experiment with different genres and experience a variety of music and songs. Spotify also tracks the types of genres a person listened to, including a slide with the top five genres a person listened to.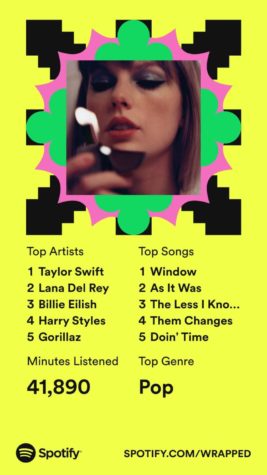 In addition to tracking music genres, Spotify tracks the user's top songs, artists and podcasts. 
Spotify Wrapped is a big hit because many people enjoy seeing their personal listening data.
"Spotify Wrapped combines all the music you liked in the whole year that you may have forgotten about, and it shows what habits you have and artists you really liked," said Amal Arora, junior. "Being able to see that is what makes me a fan of it." 
Oftentimes, many Spotify users share the results on Snapchat on the story so that their friends and family can learn about their music taste and get to know what type of music the person likes. 
Spotify starts tracking your listening data again on Jan. 1, 2023, so make sure to start your music year right!
Leave a Comment
About the Contributor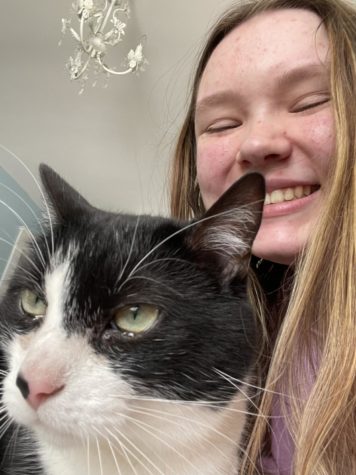 Caroline Petersen
Caroline Petersen, junior, is excited to be joining the Devil's Advocate team. She has written for the publication as a contributor since freshman year....