Santiago's serves good but unmemorable Mexican cuisine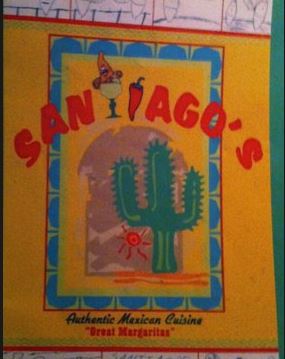 A little off the beaten path of the main drag of downtown Lagrange is Santiago's, a quaint and vibrant Mexican restaurant. Although it was a bit hard to find, it nevertheless proved to have a good atmosphere, solid service, and decent food.
Inside, the restaurant is spacious and filled with cool Mexican artwork. Coupled with Mexican music and bright colors throughout, it definitely made you feel like you were in an authentic restaurant.
When I arrived with my family, the restaurant wasn't that busy, and we were seated quickly. The waiters were friendly and took our drink orders almost right away. While we contemplated the various food options, we were able to munch on some chips and salsa. The salsa was a perfect blend of chunky and spicy and complemented the thinly cut chips well. After we ordered our entrees, we did have a bit of a wait, but the waiters made sure to check up on us throughout our meal.
The menu offered typical Mexican cuisine – enchiladas, fajitas, tacos – but was tasty overall. I ordered the steak fajitas and was pleased with the steak's tenderness and the way the vegetables were grilled so they still had some crunch. Plus, there weren't too many vegetables for the meat (a common problem I find in fajitas). The corn tortillas were warm and fresh, and the accompanying rice and beans were flavorful and complimented each other well.
My only complaint was that I had ordered my dish spicy, and it didn't seem very spicy to me. However, the portions are fairly large and priced appropriately for a restaurant of its quality with most entrees costing around $10-$12.
All in all, I had a nice experience at Santiago's. It might not have been the most memorable Mexican restaurant I've been to, but it definitely serves up a satisfying meal. It's nothing to make a special trip for, but it is a nice place to try if you happen to spend the day exploring downtown LaGrange or need to catch a bite before a movie at the LaGrange Theater. I'd recommend it for those in the area looking for a casual but fun Mexican restaurant.
Leave a Comment