Sports teams tra-dish-ons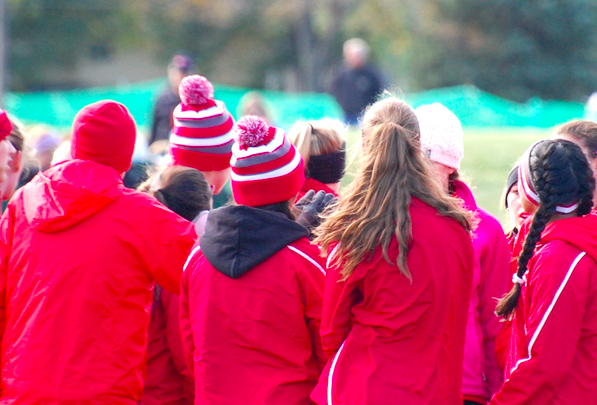 Do sports teams at Central eat as a team or do they only exercise together? Turns out sports teams have many traditions regarding food before or after games and meets. Sometimes these traditions stem from superstition, while other times, the teammates simply want to spend more time together.
"After a [soccer] game, we have chocolate milk," said Caroline Renehan, soccer player.
After a full game of sprinting, kicking, and passing, it's a tradition for the Girls' Soccer Team to refuel with a good cup of chocolate milk, especially since they see it as a great recovery drink.
But, of course, there are many food traditions for different sports teams as well.
"It depends on what we eat before every game. Sometimes we eat Chipotle [and] get catering like sub sandwiches sometimes,"  said Kevin Qin, football player.
Most sports recommend eating after a game; however, for a sport like football, it's essential for a heavy meal and energy to fuel you up before the game.
"At pasta parties, we have bread, pasta and cookies for dessert," said Amanda Leon, gymnast.
As well as other sports, gymnastics requires quick energy and carbohydrates. What's a good way to get those carbs? Pasta. Many sports require quick and easy energy, such as volleyball.
"If we have a [volleyball] game on Tuesday, we usually have a pasta party the Monday night before. We also have different types of pasta each pasta party. They switch it up,"  volleyball player, Grace Manske said.
Clearly, pasta parties are a popular favorite for most sports teams, but some choose different carb loaders.
"Most of us just eat a bagel or toast with peanut butter," said Alex Choi, cross country runner.
Aside from all that pasta, the Boys' Cross Country Team enjoys bread-type snacks as quick energy source.
"So, we bring gluten-free pretzels to the cross country meets for a quick snack," said Cassie Kruse, junior.
The girls' cross country runners devour a big family-sized pack of gluten-free pretzels to get them pumped before a race.
But considering the calories burned during games and meets, teams also enjoy a course of dessert.
"Other than pasta, we usually bring salad and a lot of dessert like cookies, cake and brownies," said Shea Draddy, lacrosse player.
Although all the cookies, cake and brownies may sound delicious for cross country runners, they unfortunately cannot devour unhealthy desserts other than fruit and a lightweight dessert with almost no sugar.
"We only have angel food cake with no frosting and fruit for dessert," Kruse, girls' cross-country runner, said.
Just as sports require training for optimum performance at meets and games, they also need fuel to perform their best. 
Leave a Comment
About the Contributor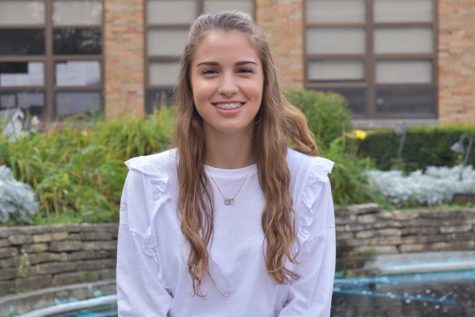 Samia Douedari, Section Editor
Samia Douedari is a senior who enjoys to write whether it's for a class or for fun. Along with being a part of the cross country and track team at Hinsdale...