Cafe La Fortuna vs. Starbucks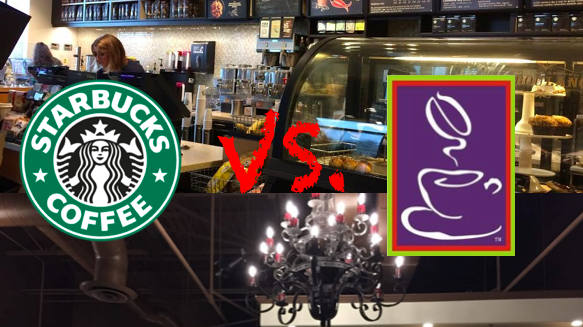 Cafe La Fortuna recently opened as a coffee house that specializes in Mexican food and beverages, as well as traditional coffee, while Starbucks has been a long time popular chain. Both coffee houses have locations in Willowbrook (Cafe La Fortuna's original location is in downtown Hinsdale).  
First, I went to Cafe La Fortuna. As I entered, I first noticed the cute, antique decor with a big, fancy chandelier. It definitely impressed me at the first step with the atmosphere being warm and friendly as the barista welcomed me with a sincere smile.
Cafe La Fortuna offers a wide variety aside from regular coffee such as Turkish coffee, Mayan coffee and even Mexican hot chocolate. As well as drinks, the menu includes breakfast options and Mexican dishes, such as tacos, tamales and tostadas.
Being a big fan of tamales, I ordered a corn tamale with chicken and peach iced tea with blueberry boba. They served the tamale hot and fresh. They make the tamale so that it doesn't have meat in the inside and instead put the shredded chicken on the side, so it can be vegetarian friendly. The tamale was stellar. It wasn't too dry and each bite was full of corn. The chicken was tasty and grilled to a nice, golden crisp.
The peach iced tea was absolutely delicious and boba can be added for $1. The boba is worth the extra dollar; you can choose from blueberry, lychee, or passion fruit. They give a large amount of boba, and there was a lot left at the end of my drink. The peach iced tea with blueberry boba is definitely one of my favorite drinks, blasting with flavors of peach and blueberry.
My friend and I also ordered a cappuccino. It was very foamy and thick, but it didn't have a strong taste. Just like the iced tea, their coffee is light and delicious.
"We get our coffee from Chiapas, Mexico. The caffeine is very low, [and] that's how the blends are made. It's not like the ones from Starbucks, so it's very low and you can have it in the morning on an empty stomach," said Lucia Joenovska, barista. 
Overall, my experience at Cafe La Fortuna was delightful and full of good spirits. I will definitely be coming back.
Next, I made my way over to Starbucks Coffee, which is located in the Willowbrook Town Center, only a few minutes from Cafe La Fortuna.
Starbucks Coffee definitely has a different feel from Cafe La Fortuna. It's more modern and has less unique decor than Cafe La Fortuna. The staff was also not as welcoming as Cafe La Fortuna, for they didn't greet me as I entered.
I ordered an iced peach green tea to compare to Cafe La Fortuna's. The one from Starbucks had a lot more flavor because they include mint and ginger and less peach. I thought Starbuck's Coffee's iced peach green tea tasted better, but I thought the addition of boba to any iced tea at Cafe La Fortuna is a unique twist.
I then ordered a cappuccino, and it had a less sweet and bolder taste than Cafe La Fortuna's. Also, Starbucks Coffee offers seasonal drinks, but Cafe La Fortuna has a set menu with no new options to choose from.
Veronica Macias, a barista from Starbuck's Coffee, shared how they make their coffee.
"Our coffee mostly comes from Latin America, [and] what we do is basically make a full batch of coffee with four shots of pike, blonde roast or dark roast. Then, we put it in the grinder to grind it up [and] brew it," Macias said.
Aside from my experiences from both coffee houses, a regular customer of Cafe La Fortuna and Starbucks' Coffee shares her preference.
"[Cafe La Fortuna] is so nice, and they always ask me if I like it and how they could improve. I usually go to there instead of Starbucks because the portions are bigger, it tastes better [and] it's cheaper, too," said Rand Abyad, senior.
Both coffee houses may be located in the same area but both have different vibes and menus.
Starbucks Coffee is located at 7167 IL-83, Willowbrook and Cafe La Fortuna is located at 6300 Kingery Hwy #126, Willowbrook.
Leave a Comment
About the Contributors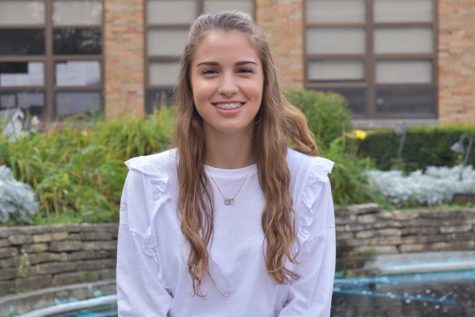 Samia Douedari, Section Editor
Samia Douedari is a senior who enjoys to write whether it's for a class or for fun. Along with being a part of the cross country and track team at Hinsdale...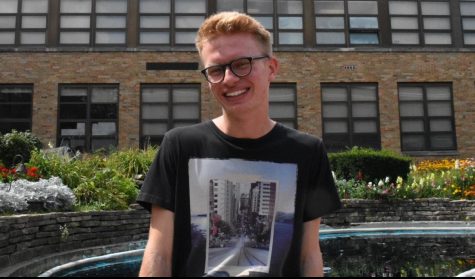 Nick Seda, Section Editor
Nick Seda, a senior at Hinsdale Central, is a section editor for multimedia on Devils' Advocate, whom enjoys traveling the world, taking pictures...