Taco Grill vs. Los Burritos Tapatios
Taco Grill and Los Burritos are Mexican eateries that share a similar menu, but incorporate their own twists, making one distinctive from the other.
The first place I paid a visit to was Taco Grill. As I walked in on a Wednesday afternoon, I noticed that the restaurant was surprisingly quiet. The use of yellows and greens jumped out at me instantly, which was incorporated throughout the whole restaurant. The menu included burritos, tortas, enchiladas, quesadillas, and tacos. Not only did they have a lengthy menu, but there was also a salsa bar consisting of many unique sauces.
As a fan of quesadillas, I ordered a cheese quesadilla with chicken. As I was waiting for my food, a waitress brought me chips and dipping sauce. The quesadillas I had were absolutely delicious. The meal was flavorful and appetizing.
Nesla Albarran, my waitress, shared what made their restaurant extraordinary.
"The customers are really what makes the restaurant special. They contribute a lot to the overall environment," Albarran said.
To conclude, my experience at Taco Grill allowed me to learn a little more about what the Spanish culture represents. The workers were friendly and I definitely plan to return.
Next, I made my way over to Los Burritos Tapatios, which is approximately five minutes away from Taco Grill on Ogden Avenue.
Los Burritos definitely has a different feel from Taco Grill. It was more upbeat and the space felt more open. It didn't have as many decorations as Taco Grill, but the menu displayed a broader range of house specialties. The restaurant is also known to get pretty busy late at night.
I ordered ground beef tacos with salsa. This meal wasn't as flavorful as the quesadillas, but they were still delightful. I liked how they filled the tacos all the way to the top.
"You can never go wrong with the tacos at Los Burritos. I will get them whenever I am craving Mexican food," said Breana Songco, junior.
The restaurant has become a favorite for students for its convenient location and accommodating hours.
"The restaurant has been going for 13 years. We get a great amount of service and we hope it stays that way so the business carries on," said Diana Hernandez, staff worker.
Both Mexican restaurants may have similar menus but both have different vibes.
Taco Grill is located at 111 Ogden Ave, Westmont, Ill. 60559 and Los Burritos Tapatios is located at 1410 Ogden Ave # 1, Downers Grove, Ill. 60515.
View Comments (1)
About the Contributor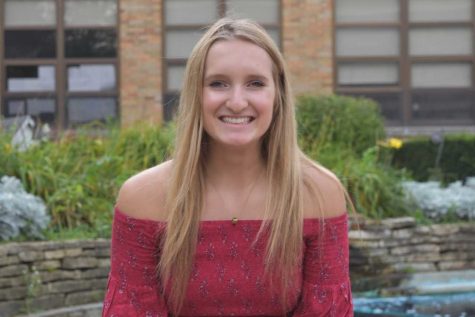 Sydney Seda, Managing Editor
Sydney Seda is a senior who loves to have a good time. You can catch her watching multiple episodes of Grey's Anatomy or volunteering at Hinsdale Hospital....