Eden is possibly the new garden of breakfast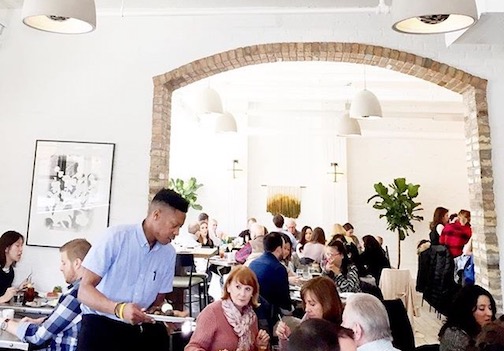 Located five blocks from the United Center lies a dark gray building with black awnings called Eden. The rustic restaurant offers a variety of new American food with a Mediterranean flare.
Devon Quinn, chef, has worked with Paramount Events since the opening in 2011 and is now the executive chef and partners at Eden. Paramount Events is a catering service for every event you could possibly need. The restaurant can also be booked for events since they have two private dining rooms.
Eden's rustic look is compiled of white and cream painted walls along with wooden floors and tables. To touch on the Mediterranean vibe Both the chef's table and bar use tiles imported from Spain. The restaurant large in size offers 95 seats but is extremely busy Sunday morning during brunch hours, which is expected. Black metal chairs with green cushions surround the wooden tables and an exposed brick wall sends you back to West Loop's industrial roots.
I visited Eden during what I call the "brunch rush." I did have to make reservations ahead of time and the restaurant was busy with church goers and Sunday morning coffee drinkers. I ordered a cup of coffee while browsing the brunch menu. In the end, I ordered a Seasonal Vegetable Omelet while my friend got the Housemade Granola.
My omelet consisted of a variety of home grown vegetables, such as tomatoes, spinach and red bell peppers. The top of the omelet was accented with herbs and gruyere cheese. The egg was light and fluffy, like a cloud. I later learned that Edens vegetables are grown on site in their 2,000 square foot greenhouse. My friends Housemade Granola consisted of oatmeal cake, frozen greek yogurt, passionfruit, citrus, basil, mint. She said the typical sourness of greek yogurt did not offset the sweetness of the passion fruit and oatmeal cake.
When the check arrived each of us did not spend more than $30 and would recommend this new, up and coming restaurant to anyone.
Leave a Comment
About the Contributor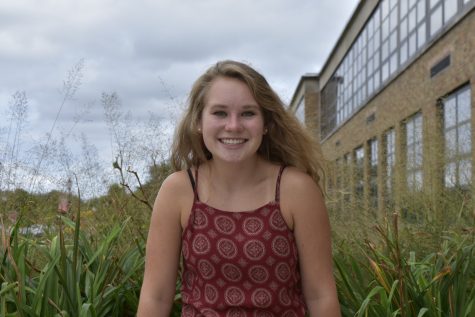 Becca Derezinski, Writer
Senior, Becca Derezinski, is always seen with a smile on her face. Becca is a horse enthusiast, constantly talking about anything horse related. If she...