Raising Cane's opens in Westmont
The fast-food chain, Raising Cane's, officially opened on January 14 in Westmont, IL.
Cane's serves its customers with their special chicken fingers topped off with their unique Cane's sauce, which originated from the restaurant itself. Canes' customers can choose between dining-in or going through the drive-thru.
"I think Cane's is a good place to eat, they have quality food and sauce," said Jaina Miller, senior.
The chicken meals can be served simply as a chicken tenders combo meal which comes with a side of fries, a combo box, or a chicken sandwich. Customers can pick between their four option choices at the restaurant when they walk in. Their special Cane's sauce, however, doesn't come with the meal but is definitely worth those 40 cents.
After craving their sandwich combo and finally getting a chance to try it for the first time, I was able to finally make my personal judgment and share it with my friends. The chicken fingers were crispy and straight out of the kitchen, filling my satisfaction and meeting my standards for my hungry appetite. I personally tried it just for the fun of it and it was convenient for me since I live really close to it, but I don't think it'll be something I'll go out of my way to get. However, I really enjoyed the setting and they did a really good job with the construction of it.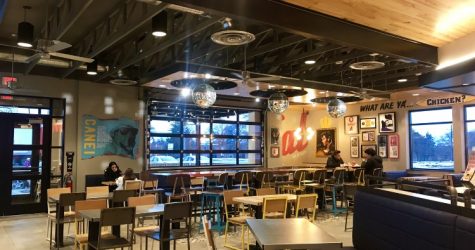 The Cane's meal was pretty reasonable, almost the same as Chick-fil-a or any other well known fast food restaurant, with the cost coming out to be around nine dollars (including a side and a beverage).
For their grand opening, the first 100 dine-in customers had the opportunity to receive a Cane's t-shirt and a free Box Combo for the next time they visit again.
"It's been very, very busy, everyone's loving it and we've been receiving positive feedback," said Dalia, manager at Raising Cane's. "We've been seeing a lot of returning customers."
Dalia added that this Cane's is the first chain to have a drive-thru open up until midnight. The inside of Raising Cane's is decorated with three disco balls across the ceiling and different posters and art designs scattered around the whole restaurant, with tunes playing.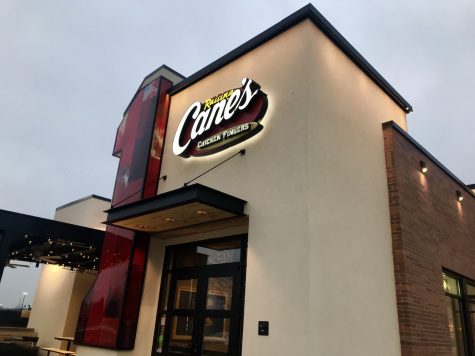 "I think it's awesome and it has a great, fun vibe about it with an emphasis on having a good experience," said Matthew Phillips, senior.
Raising Cane's originally got its name because the owner (Todd Graves) of the chain had a dog named Raising Cane. During the renovation of the restaurant, the dog used to hang out with them.
Cane is open every day of the week from 10 a.m. until midnight. Be sure to check it out if you're in the neighborhood.
Leave a Comment
About the Contributor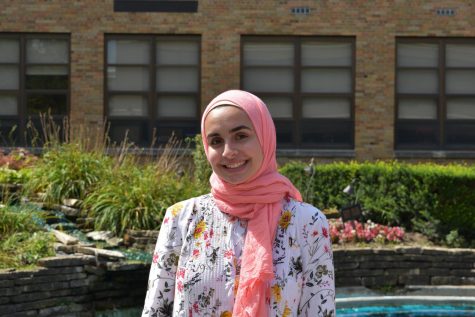 Masah Mourad, Section Editor



Masah Mourad is a senior that loves to eat fries. She enjoys many activities such as traveling, painting, and hanging out with her friends. When...