Tyler the Creator Releases Pluto Bleu
Loading ...

Tyler the Creator, a Grammy-winning rapper, recently released a new ice cream flavor named Pluto Bleu at Jeni's Splendid Ice Cream. The flavor is described as electric orange with a bolt of blue.

Tyler found inspiration for the flavor's name from Cortex, a musical group popular from the 1970s.

"The name stems from what I figured 'L'enfant samba' by Cortex would taste like," Tyler said. 

Advertisements for the new flavor encourage potential customers to give the new flavor a try.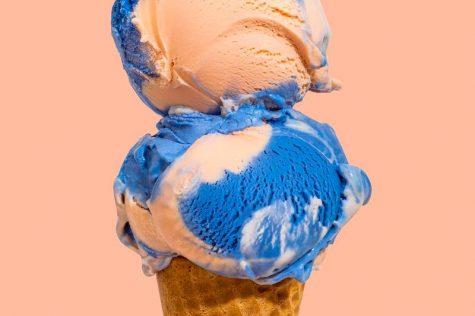 My first bite was a refreshing tropical taste, that reminded me of taking a cool sip of water on a hot day at the beach. It tasted tangy and refreshing, but in no way overpowering. The flavor felt balanced, similar to rainbow sherbert, but was more focused on a creamy blood orange and bold blue raspberry flavor. It was delicious. It tastes exactly like the song "L'enfant Samba" that Tyler had described.
Upon ordering, you can request either a cup or a homemade cone to accent the flavor.
"I'd go for the cone," a Jeni's Splendid Ice Cream worker said. "It just brings a whole new element of flavor to whatever ice cream you get." 
That being said, I opted for the cone.
When I caught sight of Pluto Bleu, I was shocked by a bright swirling blue and soothing orange combination that reminded me of the "Superman" ice cream flavor, but was a lot more vibrant.
"I remember [Tyler the Creator] released ice cream last year too. I like this one better though, it's fruitier and the last one was more minty," said Matt Sagat, customer. "I think the blue flavor is kind of strong; I'd like it better if it was just the orange flavor."
In July 2019, Tyler released a white chocolate mint flavor called Snowflake, through his brand, Golf le Fleur. His release of a second flavor this year was no surprise to longtime fans.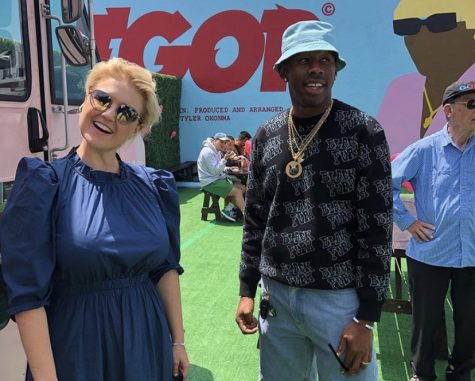 Golf le Fleur is a clothing brand that often collaborates with popular brands like Lacoste and Converse. He also has another brand, Golf Wang, that has collaborated with Vans. However, Tyler's partnership with Jeni's Splendid Ice Cream is his first food-related collaboration.
There is no word on whether Tyler the Creator and Jeni's Splendid Ice Cream plan to release another flavor, but I have high hopes they will.
If you want to try the new Pluto Bleu flavor you can order it from Jeni's Splendid Ice Cream or from your local store.
Leave a Comment
About the Contributor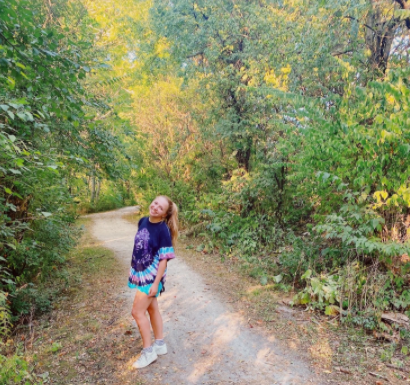 Kara Pearson, Editor-In-Chief
Kara Pearson, senior, is excited to be an Editor-In-Chief- this year. She enjoys listening to music, baking, and working out. At school, some of her favorite...