Songs to enjoy to soak up Christmas cheer
With Christmas just around the corner, one way many people like to celebrate is with music. Christmas music has many different forms like the classic music that's been around for decades or the new spinoffs to match them. One thing many people can agree on is the need for some Christmas cheer in the form of music.
Every year around this time we hear all different types of holiday music playing everywhere we go from grocery stores to restaurants. Many enjoy it because it gets us ready for the holiday season.
There are many songs but there are some favorites. "Holly Jolly Christmas" by Burl Ives is a definite classic. This is one of the best songs to play while you're driving through some Christmas lights on a cold December night. As the song and its upbeat tempo remind us, "it's the best time of the year." 
Different people have different favorite songs. 
"One of my personal favorites songs this time of year is 'Jingle Bell Rock' by Bobby Helms. It's a classic that never gets old," said Charlie Black, junior.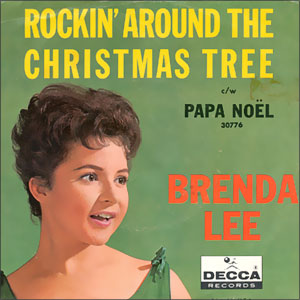 "I enjoy the more upbeat songs like 'Rockin' Around The Christmas Tree' by Brenda Lee," said Michael Pergantis, junior. "It cheers me up for the holidays." 
Clearly, there are many different songs people enjoy. If you are looking for some song to play this time of your here is a playlist for you to check out.
Leave a Comment