Keepin' it fresh before the play
Kayla Hoffman, freshman, has been in multiple plays and performs at any opportunity she's given. Hoffman has most recently been given multiple roles in the spotlight of the freshman play, Just Another High School Play, and has given Devils' Advocate the scoop on how she stays fine, fresh, and fierce.
Q: How much preparation goes into the play?
A: We rehearse every day after school, unless it says otherwise on the schedule.
Q: What is your role in the play?
A: I play the part of the "Female Thespian" in the first act, and in the second act I play "Noel" and "Jo".
Q: When did you begin working on the play?
A: We started on the 27th of August and we just did a read through of the play.
Q: When is the play?
A: The 8th until the 10th of October at 7:00 p.m. every night.
Q: What have you personally been doing to prepare?
A: I have been reading my lines out loud to myself and practicing with others in the play in our spare time at rehearsals. It's also good to write [lines] down over and over again while saying them out loud.
Q: How time consuming would you say the play is? Would you call it a heavy work load?
A: Well it depends what kind of role you have and if you have a large role, then you are usually seen everyday from after school to 6:00 p.m. and that also goes for everyone that has more than one role like myself. sometimes if we get done early the it would be at 5:30 p.m., it might sound hard but if you're confident and you practice your lines then it's actually really easy.
Q: How are you feeling now that the play is quickly approaching?
A: I'm personally not nervous because I have been in plays before with some big roles. It depends on how much experience you have had in the past.
Q: Have you performed in front of large audiences before?
A: Yes, I played Ursula in The Little Mermaid for the 8th grade musical, I did the talent shows at my old elementary school, I get solos in chorus or in "show choir" (a singing and dancing group you can try out for in 7th or 8th grade at Hinsdale Middle School) and sometimes at my church when I sing. I was also in Joseph and the Technicolor Dream Coat in 6th grade.
Q: How do you manage stress both before and during your performance?
A: Before, I try to get some rest and drink lots of water because it's the worst when [my] throat gets dry on stage because then it makes it harder to project [my] voice. Also, I do voice warm ups and stretches so [I] can be ready to sing and o.r act.
Q: Is acting something you want to pursue after high school?
A: Definitely, and also singing.
Q: What do you like to sing, which genre?
A: Pop most of the time, unless I have to do something for a musical.
Q: What's your favorite song to sing?
A: I like to sing anything within my range. I'm an alto.
Q: Could you explain what that (alto) means?
A: Well, since I'm an alto that means that I can sing lower notes better than the higher ones. For example, the song "Poor Unfortunate Souls" is a song I sang as Ursula and it was mostly low notes so I really liked singing that in The Little Mermaid.
Q: Who is your inspiration in acting and in singing? Why?
A: I really like Taylor Swift because she sings for fun and with a passion. Most of the time people sing and get up on stage for the money or for all the screaming fans, but not Taylor. I really like that about her.
Q: Have you had any acting coaching or classes?
A: Yes. I was coached for "The Little Mermaid" by the director, and then I have also had lots of lessons for singing at School of Rock and at Hinsdale Central through treble choir.
Q: Would you consider branching out into movies or TV, or do you prefer theater?
A: Yes, I would like to be in TV and movies as well.
Q: Would that be your ultimate goal?
A: Definitely.
Leave a Comment
About the Contributors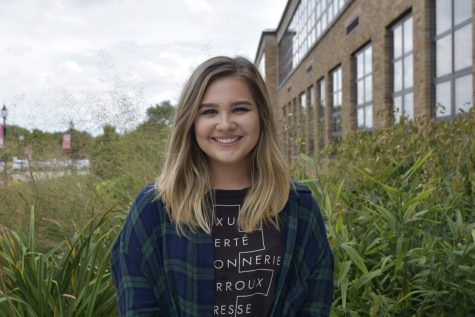 Riley Kowalski, Editor-in-Chief
Riley Kowalski is a senior who has immense difficulty writing about herself in the third person. Riley loves to drink coffee and take naps (in that order)....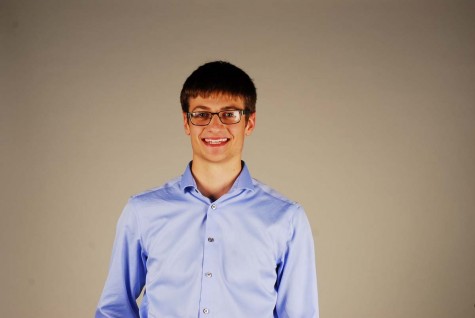 Matt Stockmal, Editor, Editor in Chief
Senior Matt Stockmal lives and breathes the Hinsdale Library. When not found in other areas of the school, he can be found there reading, studying, or...