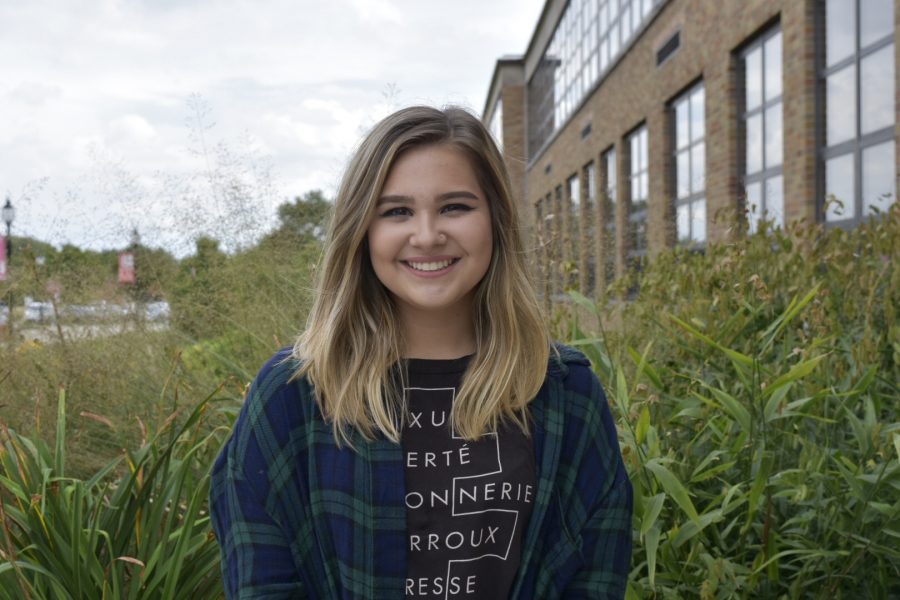 Riley Kowalski is a senior who has immense difficulty writing about herself in the third person. Riley loves to drink coffee and take naps (in that order). She can usually be found either watching
Gilmore Girls,
planning Operation Snowball, or spending entire paychecks on sushi. She is unsure of whether she actually prefers dogs over cats, which she currently considers her existential crisis. Riley spends most of her time checking her phone to see if Ed Sheeran is back from his hiatus and tweeting her life away. You can contact her at 
817741@hinsdale86.org
.
Riley Kowalski, Editor-in-Chief
Dec 15, 2016
Jun 03, 2016

Students and staff make summer plans

(Story)

May 17, 2016

The importance of the senior tailgate

(Story/Media)

May 06, 2016

What to binge-watch while procrastinating

(Story)

Apr 11, 2016

La excursión a España

(Story)

Mar 15, 2016

In defense of the geese

(Story)

Mar 10, 2016

Are debates worth watching?

(Story)

Feb 29, 2016

The Oscars: worth the time commitment?

(Story)

Feb 19, 2016

Tell Your Story: it's knot as hard as it seems

(Story)

Feb 17, 2016

Dancing valentines

(Story)

Feb 04, 2016
Jan 29, 2016

Bidding Farewell to Officer Keller

(Story)

Jan 25, 2016

Master Facilities Plan to build new pool, music center

(Story)

Jan 12, 2016

Why I should be Student of the Quarter

(Story)

Dec 14, 2015

Central's season of giving begins

(Story/Media)

Dec 02, 2015

Retreat into Snowball

(Story)

Nov 29, 2015

How to overcome the break blues

(Story/Media)

Nov 05, 2015

To sleep or to study?

(Story/Media)

Nov 02, 2015

Students Do Spooky Traditions on Halloween

(Story)

Oct 22, 2015

Stressing about the Early Action deadline?

(Story)

Oct 21, 2015
Oct 13, 2015

The Local Dead; Haunted stories

(Story)

Oct 06, 2015

Hinsdale Central's new mascot: the Red Goose

(Story)

Sep 25, 2015

Imperfect Perfection; What do students with a 36 do wrong?

(Story)

Sep 21, 2015

What clubs are freshmen joining?

(Story)

Sep 16, 2015

Keepin' it fresh before the play

(Story/Media)

Sep 14, 2015

Pledging Hinsdale Central's new teachers

(Story)