Saying goodbye
Every day in room 189, students and staff can hear the laughs of Mr. Randy Gawlik and his students from the end of the science hall. Though Mr. Gawlik is a well-known and liked teacher at Central, the 2016-2017 school year will be his last.
In his 33 years of teaching, Mr. Gawlik has taught five classes including general, regular, honors, and AP biology and chemistry. He was also the founder of the ecology club, coached football and wrestling, and was the director of peer leadership.
Mr. Gawlik decided, for his final year, to teach five periods of his favorite class.
"My favorite thing to teach would probably be biology regular because I like teaching underclassman and seeing them grow as they become juniors and seniors," Mr. Gawlik said.
He has always been a teacher that cares not only for his students academic success, but their success as an individual.
"Mr. Gawlik wants you to succeed in his class and always offers extra help when students are confused," said Caroline Booras, a current student of Mr. Gawlik.
Students have agreed that he's a teacher that makes sure the students understand the concept and tries to make it easier for his students to understand the material they are learning.
"He will often change his teaching methods based on the class he is teaching," Booras said.
Mr. Gawlik wants his students to succeed and will often offer extra credit so his students grades will be higher.
He is very devoted to his students and often puts in long hours to make sure they succeed. Mr. Gawlik cares and respects his students and he only wants what is best for them.
"The thing I will miss most about teaching is the students and the level of respect they have for me," Mr. Gawlik said.
During these past 33 years, Mr. Gawlik has also learned a lot from his students and his coworkers.
"I like learning from my students and about all that is happening in their lives," Mr. Gawlik said.
During retirement, Mr. Gawlik plans on spending time with his wife and fishing on Lake Michigan. He is moving to Holland, Michigan and he said he may become a substitute teacher or start his own tutoring business.
"The science department at Hinsdale Central will definitely not be the same without him." Booras said.
Mr. Gawlik is a teacher that has made a lasting impact on many and he will always be remembered at Hinsdale Central.
"I am going to miss teaching especially the students I have worked with," Mr. Gawlik said.
Leave a Comment
About the Contributor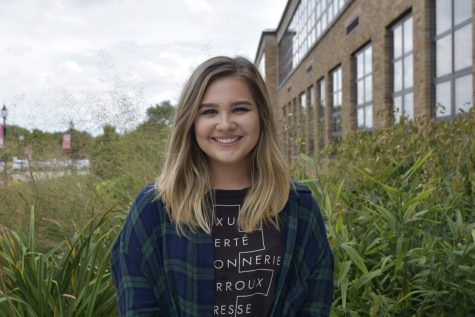 Riley Kowalski, Editor-in-Chief
Riley Kowalski is a senior who has immense difficulty writing about herself in the third person. Riley loves to drink coffee and take naps (in that order)....