Film Club recaps the 90th Academy Awards
After the 90th Academy Awards came to a close on Sunday, March 4, social media was abuzz with opinions. However, beyond these quick takes on the Internet, within room 246 the next day, students in Film Club could be found in deep discussion about the winners of each category.
"The great thing about film is that everybody is at least exposed to it, making every individual, no matter the extent to their knowledge, interested and inclined to say something," said Suhaib Qasim, co-president of Film Club. "My two favorite club meetings are the ones before and after the Academy Awards, because they usually warrant the longest and most interesting discussions."
While the show's entertainment compared to the movies can make its way into the discussion, many of the members stuck to talking about the movies. I saw Dunkirk and Darkest Hour, which can be read about in my review here.
"I thought that in general most of the categories had a clear winner. Best Actor, Best Actress, and Best Director were not that close," said Luca Rapani, junior club member. "The awards were really good, but the presentation was bad. In past years, they had good jokes, but this year [Jimmy Kimmel] played it too safe."
Qasim agreed that there were, for the most part, very predictable outcomes. He also said, however, that there were two outcomes that surprised him.
"One of the two awards that really surprised me was Jordan Peele winning Best Original Screenplay for his directorial debut Get Out," Qasim said. "It must be understood that getting nominated for an Academy Award is quite different from winning one. Nominating him, to me, was a good way for the Academy to show that they acknowledge the ambition and execution of the film, but when he won it, it all of a sudden became historical. The acknowledgement turned to appreciation and admiration, which, given the nature of the film, was shocking in the best way."
Additionally, Qasim, who is also a student in club sponsor Mr. DiDomenico's Film Studies class, was surprised by the success of The Shape of Water, which won the most recognized award of Best Picture.
"I was disappointed by [The Shape of Water] on so many levels. Although there were some great ideas throughout, the biggest disappointment was in how cliché and formulaic it was. If we look at past Best Picture winners, they have usually been given to films that try new things from a thematic or visual point of view. Moonlight, Spotlight, and Birdman are films I can say made me think both about film and the world in a completely different way," Qasim said. "As I talked about both in Film Studies and Film Club, although The Shape of Water was the 'clear winner' to many people due to its 13 nominations, its conventional and non-complex nature made me believe it would not have as much luck as the more dense, realistic films on the lists."
Film Club is a casual club that was formed for informal discussions on various films from different eras. It's attractive for anyone looking for a low-commitment yet intriguing and engaging activity. The members actively partake in discussion of the film of choice or any others that they've seen recently, making the club a socially interesting atmosphere.
"The creators of [Film Club], Jordan and Elliot, who were the presidents before [senior] Davis Miller and I, intended to create something more relaxed and conversational. It was created out of the notion that film has never been a widely discussed and appreciated topic within our school, and the aim was to collate a group of students passionate enough to simply watch and analyze films from all over the world of any time period," Qasim said. "This 'laid back' approach has been something we have kept with, and let newcomers know right away. We are here to simply have fun watching films and talking about the current state of the industry, all while learning new things about the art form."
Now that the Oscar buzz has died down, the club has returned to its normal schedule of viewing and discussion, where it is currently screening The Social Network. Students can attend Film Club each Monday after school in room 246 and contact Mr. DiDomenico with questions.
Leave a Comment
About the Contributors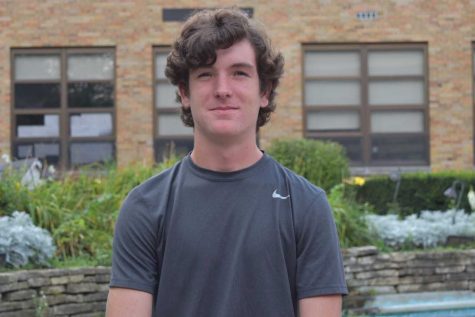 Peter Hughes, Writer
Peter Hughes is a junior who runs cross country and track. If he's not running, it's probably because he's either playing guitar or injured....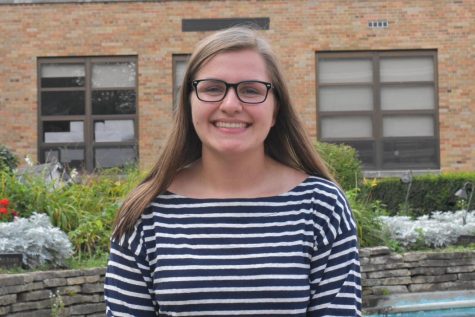 Hannah Anderson, Editor-in-Chief
Hannah Anderson is a senior whose second language is Internet. When she's not working on things for Devils' Advocate, she can usually be found blasting...