Former NBA star sheds new light on teenage substance abuse
A former NBA champion, a father of three kids, and a 14 year recovered cocaine and heroin addict, came to speak at Central on Wednesday, Jan 23. Chris Herren, now a motivational speaker advocating against substance abuse, stood in front of thousands of kids in the gym and proclaimed his only wish: for just one kid to work toward sobriety because of what he had to say.
Herren captivated the audience by detailing the timeline of his addiction. He drank beer for the first time at 13 with his friend at the back of his house. During high school, he continued to drink and smoke marijuana. At 18, as a basketball player for Boston College, he did his first line of cocaine. After that, it took him 14 years of addiction to heroin, cocaine, and alcohol to finally seek the help he needed.
"The scariest thing about addiction is that you don't know whether or not you are going to have it," Herren said, in his presentation.
Between the onset of his addiction and his first day of sobriety, Herren was on the brink of death many times. He slept on the side of roads and overdosed while driving and crashed, leaving him dead for 30 seconds. He spent $25,000 every month on substances. He set out to end his life. He almost lost his entire family.
THANK YOU !!! RT @HCHSActivities: Thank you @c_herren for such a powerful presentation today #BeYou pic.twitter.com/qPSn8MxuXx

— Chris Herren (@c_herren) January 23, 2019
Yet although he had such an impactful and intense story of his own addiction, this was not the focus of his presentation. What many students expected was for the presentation to be a detailed recollection of his own addiction, however, it contained a much more powerful message, which was intensified by stories of students he's spoken to across the country.
His presentation encompassed many of the challenges that students may face including self-harm, bullying, and the general need to overcome adversity. He told a captivating story of a young girl who reached out to him about cutting herself as a result of the bullying she faced. The solution for these tribulations, as Herren said, was to value your own self-worth and be proud of who you are as a person.
"This talk is more than just about drugs and alcohol," Herren said. "It's about self-esteem, it's about confidence, it's about being true to who you are."
Alongside this captivating presentation, the school administration made it an effort to engage students with these issues beyond the one-hour speech in the gym. On Tuesday, Jan. 22, all teachers presented a pre-assembly curriculum to their third period. This included an introductory video and powerpoint, as well as a survey where students could write about their expectations or pose questions for Herren.
After delivering his talk, a couple of students, chosen by Ms. Phillip, stood up to ask their questions. One student asked for Herren's advice for addicts who were just beginning their road toward recovery. Moved by her courage and strength, Herren stood up to hug her after answering thoughtfully.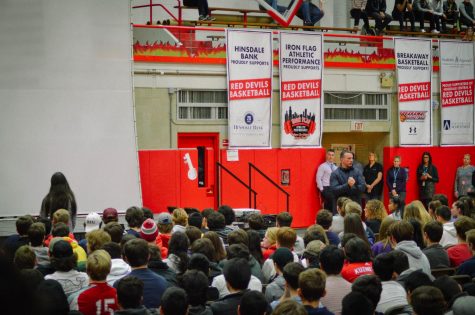 Following the talk, students were asked to complete another survey where they could write about how they were impacted and whether or not it changed their opinions on certain topics that were addressed.
"The vast majority of the students have had nothing but positive comments about the presentation," said Ms. Sally Phillip, director of activities. "[Students] reported that [Herren]was impactful, … relatable, and motivating. They also reported that they would like to have more speakers like him come to talk about these issues because they are real."
Herren encouraged students to talk to their counselors or social workers if they were struggling in any way. Ms. Jennifer Cave, social worker and presentation planner, reported that their office had an outpour of students looking for someone to listen after the presentation.
"We had cleared our schedules for Wednesday because we knew students might want to come to see us," Ms. Cave said. "[For a social worker], it's a lot of listening and making sure the student has a person to talk to about their issues. We also try to identify the underlying issues to things like substance abuse, because more often than not there is one."
Social workers can offer many resources to students struggling with addiction or other issues, including counseling groups and other programs. The school has also been working toward curing the stigma behind such issues so that students feel comfortable reaching out for help when facing problems like these. Efforts include clubs such as Strong Minds Bring Change and presentations like Herren's so that students understand that addiction is just like any other disease.
Central hopes to host Chris Herren again in the coming years and to keep the conversation going about substance abuse. Herren first visited the school to deliver a similar presentation in 2014.
Leave a Comment
About the Contributors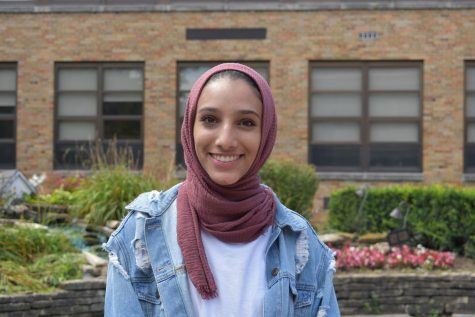 Hajera Naveed, Section Editor
Hajera Naveed is a Senior Writer and Section Editor for Devils' Advocate. Her hobbies include writing, volunteering, painting, and running. When she isn't...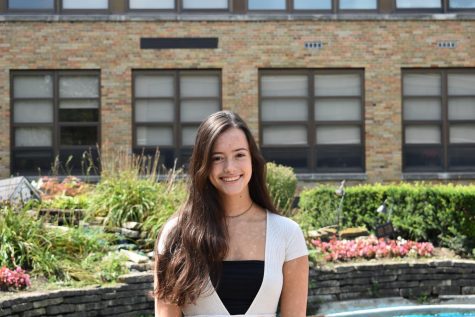 Marelena Halikias, Photographer
Marelena Halikias is a senior photographer for Devils' Advocate. She can commonly be found crying over reruns of The Joy of Painting, offering to sell...