Students take on congressional campaigning
As the 2020 presidential and congressional elections approached, it was common to see volunteers filling their cars with yard signs to deliver them throughout the Chicago suburbs. Junior Olivia Zelenka and senior Ethan Austermann were participants in this push to mobilize potential voters, volunteering as lead interns for Jeanne Ives, the Republican candidate running for the Sixth Congressional District against Democratic incumbent Sean Casten.
Austermann and Zelenka got involved in the campaign through Central's Conservative Club, which opened an opportunity for them to work alongside and oversee a congressional campaign.
Mike Zenz, the Regional Political Director for Ives' campaign, received support from many groups including Central's Conservative Club to increase support and voter turnout.
"Campaigning is all about networking," Zenz said. "I learned how to build a team from literally nothing because I didn't have any preconceived relationships with people in the area."
Days before the election, Zelenka and Austermann spent hours trying to increase voter outreach as much as possible for the campaign by making phone calls, delivering signs, walking door to door, attending events, and keeping up-to-date with the election.
"I went into this campaign with the idea that I would simply be exercising the skills I already had in terms of political knowledge," Zelenka said. "Instead, as we are approaching the last week of the campaign, I've realized how much more I've gained from the experience."
In weeks prior to Monday, Oct. 6, the average workday for Zelenka and Austermann was approximately two hours a day for five days a week. However, for the week leading up to the election, they worked on the campaign every day for two to six hours.
"A big part of my job is to recruit people and get them to come volunteer or go to events and talk to people in these last couple of days," Austermann said. "It is hard to convince people to donate, have a sign in their driveway, or make phone calls."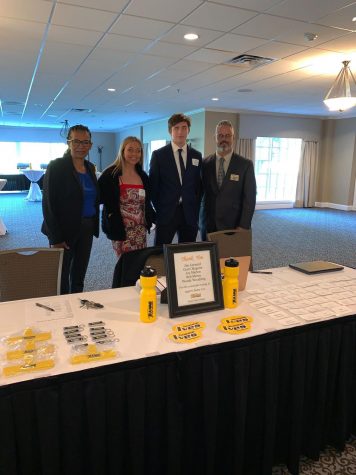 Since Zelenka and Austermann were lead interns, they fulfilled the position of whatever was most needed in the campaign at a given time.
"The roles and responsibilities are well-defined in order to meet the goals that we have set for each team," Zenz said. "These goals campaign wide equal a greater amount of voter contact, and ultimately, get enough people to vote for Jeanne Ives."
When working in the office or while walking through neighborhoods, Zelenka and Austermann had to be knowledgeable about Ives' campaign to prepare themselves for questions prospective voters might ask.
"Since I represent Jeanne, I have to be careful about what I say, especially when it comes to politics," Austermann said. "When people ask me questions about more polarizing topics, like her opinions on President Trump, it is tricky."
Zelenka and Austermann had the opportunity to immerse themselves in a hands-on experience beyond learning about the process of how campaigns work in American Politics and AP Government & Politics classes.
"I think the biggest takeaway from working on our campaign is being able to articulate my viewpoints and have meaningful discussions with both ends of the political spectrum," Zelenka said.
Student internships can open doors to new experiences and can create clarity in deciding a future occupation.
"In college, I would be open to working as a campaign intern, but professionally, I don't think I would want to work for a campaign," Austermann said. "However, I think politics is interesting and I would want to work for the government in some capacity."
Leave a Comment
About the Contributor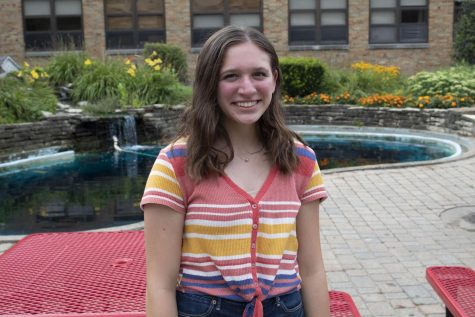 Natalia Berti, Section Editor
Natalia Berti is a senior who, when not chilling at a picturesque coffee shop or practicing her badminton footwork, enjoys re-watching the Avengers movies...