Central twins launch their own makeup brand
Senior twins Amelia and Stephanie Zayed have been fascinated with makeup ever since they could remember. They would spend hours playing with their mom's makeup, watching tutorials on YouTube, and taking frequent trips to Sephora and Ulta to try on cosmetic products. In the middle of their senior year, the twins decided to turn their passion for makeup into a business startup called ZBeauty, a cosmetic brand that is cruelty-free and vegan. On their website, ZBeauty launched four different shades of lip gloss.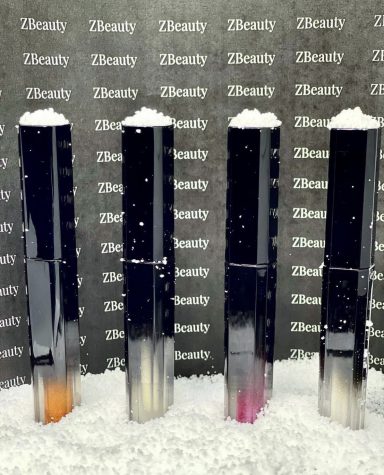 "We got our inspiration for creating our own beauty brand when we would do our friend's hair and make up for events," Stephanie Zayed said. "We loved that we could make them feel confident, pretty, and embrace their natural beauty. We created ZBeauty so we can make people feel beautiful and embrace their natural beauty through our products." 
There are many different aspects to consider when starting a business, requiring extensive research and time. 
"You need to figure out how you're going to finance the start of your business, identity your consumer base and how you are going to reach them, research the competition, and look for others in the industry and learn from them," said Mr. Jeff Waterman, business teacher. 
During the pandemic, the twin's cosmetics brand, like many other small businesses, has grown its social media presence to reach buyers.
"We really haven't seen a makeup company started by a set of twins, and we thought that was a cool aspect to our business," Amelia Zayed said. "However, some negatives of starting an online business during COVID-19 is that people are pretty reluctant to purchase items because of how it will affect them financially. Also, it's kind of hard to gain followers naturally." 
The twins produce and package their lip gloss at home while sterilizing each surface to minimize contamination and cleaning the inside of the lip gloss bottles.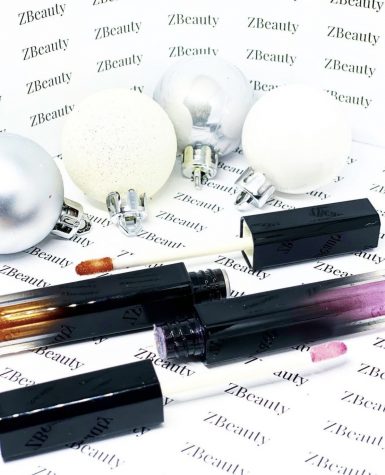 On their Instagram page, they feature their lip glosses that are infused with vitamin E oil that help give the glosses a vibrant shine. To spread the word on their first launch, their customers can post on their Instagram story with #glowwiththegloss while wearing a shade of ZBeauty's lip gloss.  
"You have to start somewhere and we're glad that we get to start an age with technology," Amelia Zayed said. "Using social media is at such a high volume that it's easy for us to show people's profile and it can pop up on their Instagram feed." 
The twins make sure that they have open communication when it comes to discussing changes within the business. 
"We have to reach out to other people for logo design and packaging design but other than that we both have different roles in the company," Amelia Zayed said. "We talk to each other about everything that happens and everything we want because we want our vision to come to life." 
Transparency and truthfulness in their products is an important aspect of ZBeauty.
"We feel as though people will understand and look at our business as a real professional makeup company," Amelia Zayed said. 
For more information, you can visit their website or email them with any questions.
Leave a Comment
About the Writer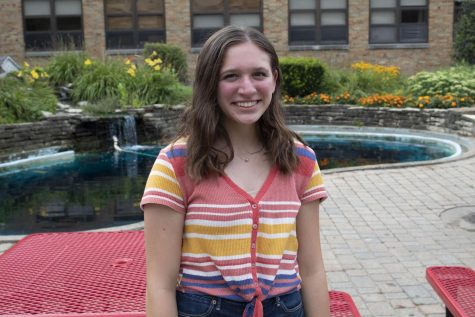 Natalia Berti, Section Editor
Natalia Berti is a senior who, when not chilling at a picturesque coffee shop or practicing her badminton footwork, enjoys re-watching the Avengers movies...