Chicago Rowing Foundation brings crew to high school students
Within the past few months, many students have joined the Burr Ridge branch of the Chicago Rowing Foundation.
Founded in 1998 with a grant from the U.S. Olympic Committee, the Chicago Rowing Foundation (CRF) has established itself as the rowing authority in the Chicagoland area. The CRF has two main boathouses: one at the end of Madison Street on the Des Plaines River, and the other WMS Boathouse at Clark Playlot Park on the Chicago River.
Rowing, also known as crew, was the first ever intercollegiate athletic competition, and it involves boats typically of either one, two, four, or eight people. There are two main types of rowing: sculling, which means each person has two oars on either side, and sweeping, which means each person has only one oar, with alternating sides from person to person.
"Rowing is a really demanding sport, but it's easy to learn," said Ms. Laura Mikels, who coaches all of the Central rowers at the CRF. "As long as you are dedicated, you will learn quickly and could be in contention for top spots much quicker than you would in other sports."
While some new rowers may find the sport grueling and painful, other more experienced rowers adapt to the grind.
"[Rowing takes] average [commitment]," said Sam Meccia, sophomore rower at the CRF.
When the water is too low or high on the Des Plaines or Chicago Rivers, as it has been recently due to rainfall, the gym finds many crew members filling both the weight machines and the bikes. Rowing is a sport that demands both strength and endurance for its races, called regattas. The next regatta will take place on Sunday, Oct. 29.
"[Rowing is] a really fun team sport, but it requires a lot of hard work and endurance," said Lincoln Virant, sophomore and a relatively new crew member at the CRF.
Any students interested in joining the CRF may email Laura Mikels at [email protected]
Leave a Comment
About the Contributor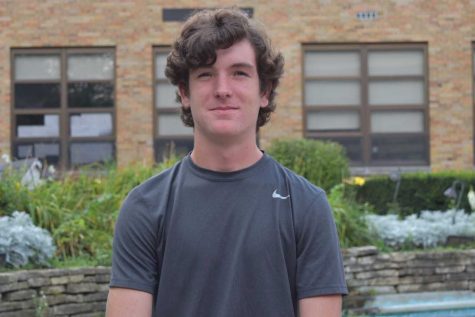 Peter Hughes, Writer
Peter Hughes is a junior who runs cross country and track. If he's not running, it's probably because he's either playing guitar or injured....