Latin Club holds Lupercalia
On Thursday, March 1, Latin Club held its annual Lupercalia festival after school in the cafeteria. While the school has hosted its event for twelve years, the ancient Roman festival traces all the way back to the sixth century B.C.
The event was organized by Mrs. McCloud and Ms. Tobin, Latin teachers, along with the Latin Club leadership group.
"Lupercalia is meant for students to have fun and talk about Roman traditions," Mrs. McCloud said.
Lupercalia included Roman-themed activities like art contests, trivia, bucca bucca, and chariot races. Students brought in food and drinks to enjoy while watching and participating in the games.
"We had a great time at Lupercalia. Marcus [Gruvberger] and I won the chariot race," said Matthew Ritz, junior.
Chariots were composed of saucer sleds which were looped around the pullers by means of rope. The race consisted of two chariots with two pullers and one charioteer each. The course was three laps around two poles in the cafeteria.
Kaitlin Michaels, junior, quickly sketched a picture of Medusa to win the Greek mythology inspired art contest. Kelly Tam, junior, was victorious in the bucca bucca tournament, a Roman rock, paper, scissor game.
Raffle tickets were awarded to game winners and participants. This year's raffle prize was a choice between a homework pass or a retro Latin Club shirt. Winners were announced during school Monday, March 5.
Latin Club meets every Wednesday after school in room 151.
Leave a Comment
About the Contributor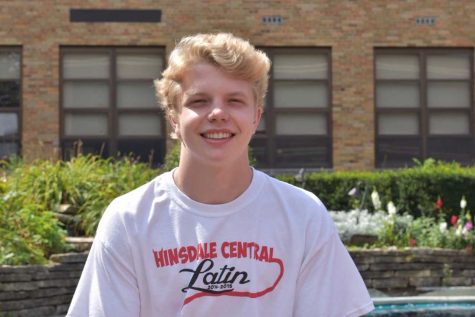 Scott Bitautas, Writer
Scott is a junior writer who loves playing basketball and tends to spend most of his day outdoors. Scott spends his summers swimming in Lake Michigan and...