Students of the quarter awarded for their excellence
Every quarter, students from each department are chosen for their outstanding work during class. Students are picked because they're either improving or they continue to show excellence throughout the quarter. The school awarded 12 students recently for their hard work and their endless effort.
The World Languages Department chose Judy Zakieh, senior. She's taken Spanish for all four years and continues to show improvement. She enjoys speaking Spanish and always looks forward to her Spanish class.
"My teacher told me I was picked because I moved up from a regular class to an AP class. I'm also doing really well because I have a natural skill and passion for Spanish," Zakieh said.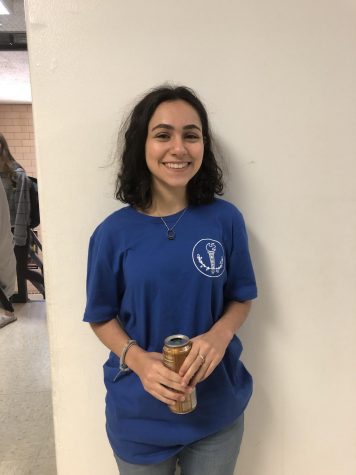 Students are often picked because of how much they participate and contribute to the class every day. Most of the students' grades go up during the quarter as well in order to be nominated for the award.
"My teacher nominated me because I participated a lot and have a good grade and my teacher liked me," said Greta Garber, senior.
The Social Studies Department awarded Greta Garber for her improvement during the start of her senior year and her participation daily during her class.
Students from all grade levels are eligible for the student of the quarter recognition. Teachers mainly focus on the success and improvement of the students, rather than their grade levels.
This award encourages students to try harder during their classes and participate more often, especially for students that are really shy and don't talk during class on a daily basis. This also encourages students to push themselves to raise their grades throughout the semester.
The award isn't only for academics, but also could be given to students that are involved in activities, such as the peer leadership program. Mackenzie Turnbull, junior, was awarded for being the school service leader for the first quarter.
"I planned the peer leadership retreat this year since I was the retreat planner. Basically, I scheduled a seven-hour day at Katherine Legge for about 120 people, so my sponsors nominated me, and I got it," said Mackenzie Turnbull, junior.
Leave a Comment
About the Contributor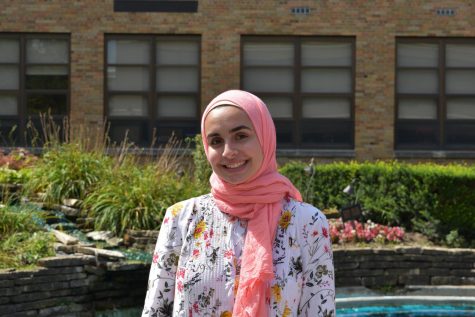 Masah Mourad, Section Editor



Masah Mourad is a senior that loves to eat fries. She enjoys many activities such as traveling, painting, and hanging out with her friends. When...