A Showcase of the school's local talent
Seniors Luke Moran and George Boddicker have been recording music together since eighth grade, forming the band "Stuff That Doesn't Work" in 2016. They released a couple of singles and an album that was recorded in one day. Four years later they find new challenges to overcome so they can continue to make the music they love. But they're not the only ones, many students have found their way in creating their bands.
"Stuff That Doesn't Work" took inspiration from alternative rock groups and was rougher around the edges aesthetically than what they would eventually go on to do. Moran and Boddicker eventually ran into technical issues when trying to record their music, as their computer refused to save any of their work. This caused them to focus more on writing.
"We have about 19 unreleased songs written," Moran said.
As the years went on, the two gradually became more inspired by classic rock bands such as Led Zeppelin, Deep Purple, and Cream and have shifted their music in a more retro direction. They formed a new band called "Blue Spring". After being offered a gig at Evolution Music in late May 2019, they brought on senior bassist Niko Kiperman, and senior drummer Mitchell Lee. Since then, Kiperman has left the group and has been replaced with senior bassist Mia Gaddis.
"Luke was mainly the one who said we should be a band. I played guitar and he played piano," Boddicker said.
They released their first extended play (EP) titled "Spring in Fall" on January 22, 2019. It is available on most streaming platforms, with a second EP on the way.
Senior Colin Ratcliff is the vocalist and lead guitarist in another indie rock band "The Feel Good Project", with senior drummer Eli Pfotenhaur. The band currently has two songs out on most streaming platforms, sounding influenced by modern indie artists like Tame Impala and Mac DeMarco.
"There is a full-length 13-song and 45-minute album almost ready; it is in the mixing process right now," Ratcliff said.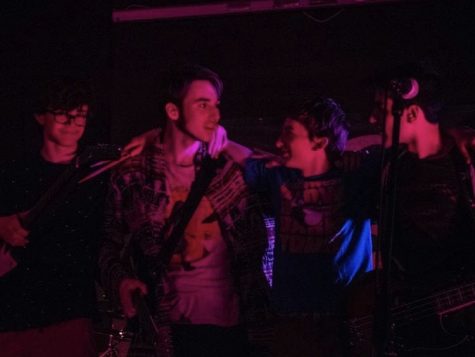 Ratcliff is also the guitarist for a punk band, "Makeout Palace", alongside senior vocalist and bassist Sam Leven, and senior drummer Aiden Shapiro. The group met at Berklee College of Music and recorded an EP entitled "312", named after the dorm where much of it was recorded. It was inspired by Ratcliff and Leven's mutual love for bands like Joy Division and The Clash, and how those bands felt about making music.
"Our whole motif was we're [going to] make punk music by people who [have] never listened to punk music. It's our interpretation of what we think it should sound like," Ratcliff said.
The group has done one self-assembled full-length live show inside of a basement, and their music is available on most streaming platforms.
Leave a Comment
About the Contributor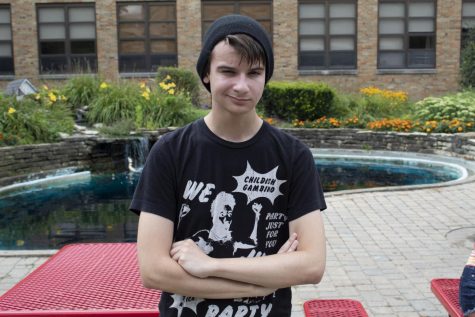 Jack Ging, Writer
Jack Ging is a senior who really enjoys writing and music. He has written hundreds of music reviews and has a YouTube channel with video essays about various...