New club celebrates Chinese culture
On Tuesday, Oct. 8, the Chinese Language and Culture club hosted its first official event, an interest meeting to introduce the club, its members, and its mission, in room 195.
The new club was recently created by juniors Stella Dang, Lisa Su, Alex Jin, Natalia Berti, and Stephanie Hayden; and seniors Daniel Zhang, Bianca Chen, and Leah Wang. Their club sponsor is physics teacher Joseph Liaw.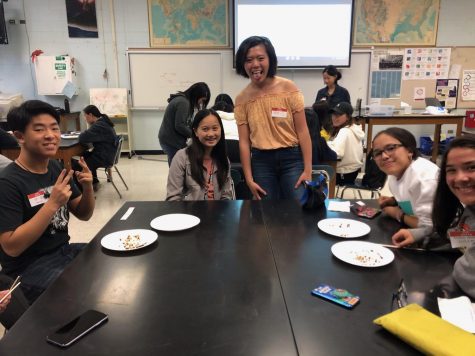 The idea for the club was first created two years ago by Dang, but there was not an available sponsor to support the club's formation. After Liaw agreed to be the sponsor, Dang and Su applied to create the club, and it was accepted in September.
"I started this club because I realized that a lot of aspects of Chinese culture were not very widely known in America," Dang said. "I feel that some may overlook the cultural beauty of the 5,000-year-old civilization."
Many students were looking forward to the creation of a new international club, especially one that involves Asian culture. There is only one other Asian club that exists at Central: the Indian Culture club.
"We have German, French, Latin, Spanish, and Indian clubs," Liaw said. "I felt like we should create a club that represents such a large part of the global population and that reflects the diversity of our school."
The club meets every other Tuesday in room 195, with members spending up to an hour after school learning about and immersing themselves in Chinese culture. Learning calligraphy, painting with watercolors, making lanterns, playing traditional Chinese poker games, and eating Chinese food are some activities that members participate in. All of these activities help the members learn more about the culture in China.
"There are a lot of Chinese-Americans in our school, and I wanted to demonstrate to Central the culture of China," Su said.
While most of the club is populated by Asian-Americans, the club is somewhat diverse; there are a few members who are not of Chinese descent. These members were drawn to the club out of interest in learning about other cultures.
"I'm not familiar with Chinese culture, but I thought it would be interesting to learn about it," said Emily Gottschalk, junior.
Members are also looking forward to upcoming events such as a lunar year celebration, the ethnic fair, a possible Chinese art and calligraphy month celebration with Art club, and a collaboration with FCCLA to learn about and make Chinese food. The club members want to share, celebrate, and foster a love of Chinese culture through these events.
"I hope this club can be a place where people who are interested in Chinese culture can have fun, learn new things, and have some good food," Dang said.
You can learn more about the Chinese Language and Culture club by visiting its Instagram page. Their next meeting is on Tuesday, Oct. 22 after school in room 195.
View Comments(1)
About the Contributors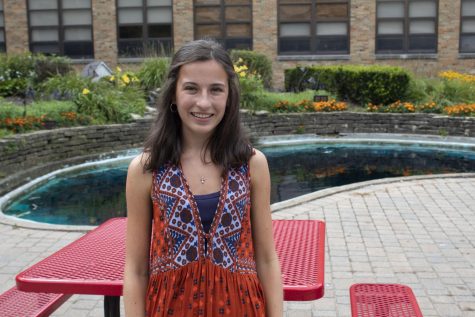 Olivia Ostrowski, Editor-In-Chief
Olivia, a senior, is excited to be apart of the Devils' Advocate team. She loves playing tennis and lacrosse, and competes in these sports at Central....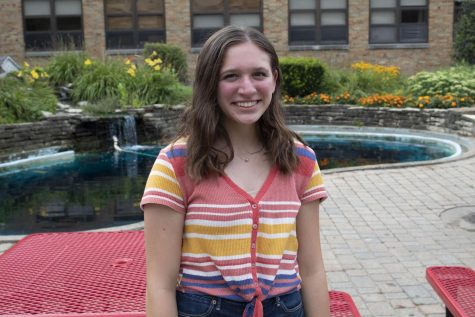 Natalia Berti, Section Editor
Natalia Berti is a senior who, when not chilling at a picturesque coffee shop or practicing her badminton footwork, enjoys re-watching the Avengers movies...