International virus creates national and local implications
As of Thursday, Feb. 6, the Coronavirus, first identified in Wuhan, Hubei Province, China from many who worked or shopped at a wholesale seafood market, has risen to a 590 person death toll with at least 25 countries that have confirmed cases. In hopes to limit spreading the virus globally, the head of the World Health Organization (WHO) called for unanimity between nations to share data in order to conduct more research on the effects of the virus.
There are 12 confirmed cases of the virus in the states, and two are in the Chicagoland area. Most recently, on Wednesday, Feb. 4, a couple from Waukegan, Ill. were diagnosed on the Diamond Princess cruise ship in Japan with ten other people that showed symptoms of the virus. The 2,666 guests and 1,045 crew members are strictly under quarantine in Japan. This case is an example of the many safety precautions businesses and nations have to maintain a coronavirus-free and healthy population.
On Tuesday, Feb. 3, Citizen Club, led by sponsors and social studies teachers Mr. Christopher Freiler and Mr. John Naisbitt, held a meeting educating students on the origins of the coronavirus and what steps countries are taking to prevent it from spreading.
"Clearly, it is in the news a lot and it's something that we felt our students should understand better through education and know what's going on with it," Naisbitt said. "[The students'] chances of getting it are exceedingly rare."
The Citizen Club touched on how past global virus outbreaks like the Middle East Respiratory Syndrome (MERS) virus in 2012 and the Severe Acute Respiratory Syndrome (SARS) virus in 2002 are very similar in nature to the Coronavirus and many virulent outbreaks in history.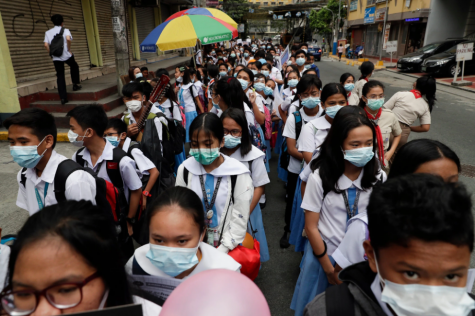 "The flu has been a factor in health for hundreds and hundreds of years including 1919 when the Spanish Flu killed half a million people worldwide," Naisbitt said. "I think that in 2020 we still grapple with various strains of the flu that are quite devastating. The steps of quarantining and test-taking are right on."
To keep the virus under control, the semi-autonomous city of Hong Kong wants to enforce a mandatory 14-day quarantine for everyone arriving from mainland China, including foreigners and Hong Kong residents. Out of the 24,000 quarantined and affected by the virus in China, junior Lisa Su has a close family member that was inspected after they flew from Shenyang, China to Japan. On the plane, five passengers were diagnosed with the Coronavirus.
"It's horrible to hear the possibilities of what may happen to him (her family member) and even if he does get released from isolation, as he is a flight attendant no one knows if he might face the virus again," Su said. "Currently, it's roughly his seventh day home alone and food has to get dropped off at the doorstep to avoid human connection."
In relation to America's economy after the virus outbreak, many international companies like Apple have their suppliers closed in China until Feb. 10. In addition, a growing number of major airlines such as United Airlines and American Airlines suspended many flights to China.
As China tries to contain new infections from spreading, car companies like Hyundai are taking a step back in their production lines because of the lack of supply in China. Holding the title as the world's largest economy with a GDP of 25.27 trillion, China's stocks reopened and plunged on Monday, Feb. 3 after it was shut down from the Coronavirus epidemic.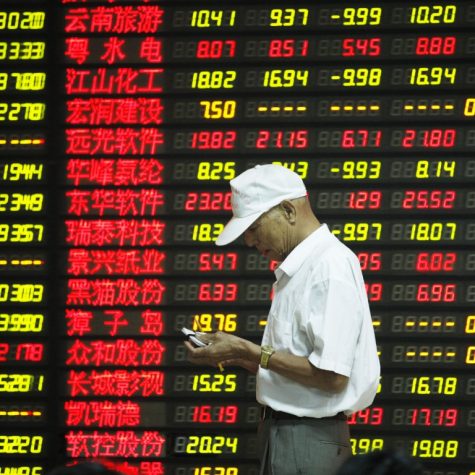 In regards to the biological aspects of the virus, it has the ability to spread person-to-person and shares similar symptoms as the flu such as fever, cough, and shortness of breath.
"It's causing a lot of panic and most people don't even know what's happening," said Althea Abrusci, sophomore. "It's a new virus so it still has the possibility of mutating."
For those infected, symptoms may occur as little as two days or as long as 14 days after being exposed to the virus. Treatment of viral diseases like the Coronavirus is very different from bacterial diseases.
"Some people think that they can take antibiotics to stop a virus, but this is not true," said Mrs. Kimberly Kim, biology teacher. "Antibiotics kill bacteria, but they do not work on viruses. Knowledge about pathogens also helps us understand how vaccines work and why they are helpful in preventing future outbreaks."
Although the virus has not infected many in the Chicagoland area, practicing healthy habits is always a good precaution.
"If they [students] maintain proper handwashing techniques and if they don't share food or drinks with others, they are in all likelihood going to be just fine," Naisbitt said.
For more information, stay up to date by checking out The New York Times live updates of the Coronavirus.
Leave a Comment
About the Contributor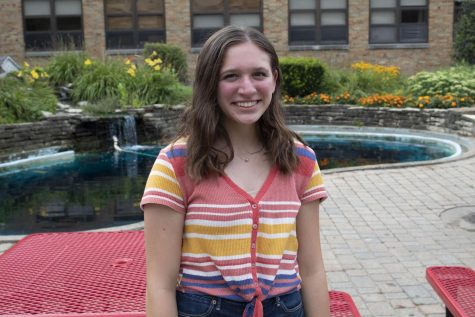 Natalia Berti, Section Editor
Natalia Berti is a senior who, when not chilling at a picturesque coffee shop or practicing her badminton footwork, enjoys re-watching the Avengers movies...