Band performs annual Winter Concert
On Tuesday, Feb. 25 from 6:30 p.m. to 8:00 p.m., the Concert Band, Symphonic Band, Wind Symphony and Wind Ensemble performed in their annual concert. Friends and family joined in the auditorium to watch each of the bands perform the pieces they perfected and practiced since winter break.
"[The band] practiced six or seven weeks in class before the concert," said Matthew Kurinsky, band director.
Wind Ensemble performed "Symphonic Overture," "Symphonic Dance," "Salvation is Created," and "Mother Earth." Wind Symphony performed "Dusk," "From Tropic to Tropic," while Symphonic Band performed "Concord," "A March Under the Double Eagle", and "Joy Revisited." The Concert Band performed the songs "Concert Orion," "Metamorphosis," and "Fantasy on Yankee Doodle."
"I am most excited to perform Metamorphosis," said Caitlyn Van, freshman in concert band. "The songs are slower than songs we have played in the past."
"Metamorphosis" is intended to represent the cycle of a butterfly, beginning with a slow melody, followed by a faster passage that mimics a caterpillar transforming into a butterfly.
"Fantasy on Yankee Doodle" is a version of the melody "Yankee Doodle" with changes in the key signatures and switches from major to minor key. In this song, every instrument section features a solo throughout.
"A lot of learning from the notes and rhythms comes from practice outside of school," said Mia Gaddis, senior drum major in wind ensemble. "When we practice in class, we work on communicating between sections and stylistic changes. At the concerts, it's great seeing how months of practice have led to the progress on the pieces we perform."
For daily warmups in band, students break up into sectionals and then rehearse sections of a piece at a time. Nearing the performance, the band directors combine the percussion and the rest of the band to work on tempo and tuning. Some critiques that help the band improve include being mindful of rushing or slowing of tempo.
"We've been practicing on the auditorium stage as well so we can get used to the setting," said Linda Li, junior in Wind Ensemble. "We've had some online Smartmusic assignments so the band directors can see where we are."
Upperclassmen that are in band said its friendly environment is a key factor for why so many students join.
"I would recommend joining band if you want to meet new people and become part of a community filled with people that are passionate about music," said Amelia Mo, junior in Wind Ensemble.
For students like senior Navdeep Natt who are going to pursue aspects of music after high school, playing the saxophone in wind ensemble daily provides good practice.
"I'm going to pursue music performance in college because I like to explore how I can interpret different pieces of music," Natt said.
The next band event will be the spring jazz concert on Tuesday, April 28 in the auditorium.
Leave a Comment
About the Contributors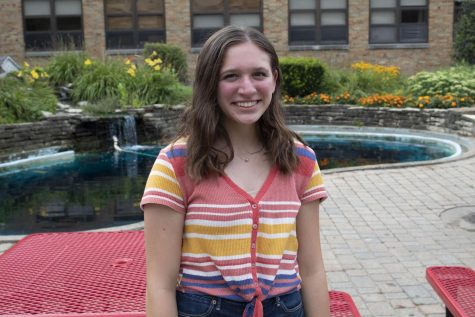 Natalia Berti, Section Editor
Natalia Berti is a senior who, when not chilling at a picturesque coffee shop or practicing her badminton footwork, enjoys re-watching the Avengers movies...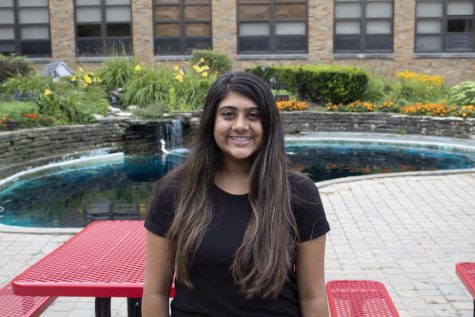 Zoya Anjarwala, Section Editor
Zoya Anjarwala is a friendly senior who is a section editor for Devils' Advocate. She is also a peer leader to her fellow freshmen. She loves to travel,...