Ways you can help the community
Central students have the opportunity to help the less fortunate during the coronavirus outbreak as unemployment rates skyrocket. According to the Washington Post, as of March 26, a record 3.3 million Americans filed for unemployment benefits. Now is the time to get creative and get involved with your community while still maintaining social distancing precautions.
Teen volunteers, such as junior at St. Ignatius College Prep High School Patrick Doyle, set up a community table in Hinsdale that leaves out essential foods and toiletries free for anyone to grab during the coronavirus outbreak to provide a helping hand. The community table's Instagram encourages others to help out in the community by setting up more community tables in the area.
"I was just trying to find a way to help out people affected by the coronavirus while maintaining social distancing," Boyle said. "It's a small way I was able to make a difference in someone's day that I would have otherwise not. There is definitely a need for something like this in the community, and I hope to inspire others to start their own community table."
Many who want to volunteer in the area are concerned about being in close contact with others. For many volunteering opportunities, it is essential that people think outside of the box.
"I think social distancing is important, so I think that if we pursue volunteering, it should be online," said Samantha Gonzales, junior. "I think there should be opportunities, but staying six feet apart at all times is a priority."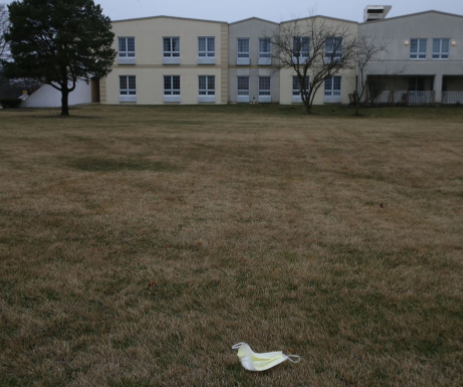 Taking these concerns into account, there are other ways you can show that you care amid the coronavirus crisis. At the Dupage County Care Center, visits are currently restricted, but you can still send kind letters of encouragement to residents being cared for or who are living there. To send a kind message to the care center residents, email [email protected] or the Dupage County Care Center Facebook post. These messages will be written on hearts and posted throughout the center to lift residents' spirits.
Another way to help is to provide assistance to the elderly. For example, many individuals cannot leave their homes to get groceries, so you can help an elderly neighbor by getting groceries for them.
Hospitals are also seeking donations for masks, gloves, and other protective materials to ensure the virus doesn't spread within the hospital.
With a shortage of masks available, you can make masks at home with a few materials. All you need is some fabric, elastic, and fabric glue or sewing materials. Many hospitals in the area, like Elmhurst Hospital, accept donations of masks, gloves, and other supplies.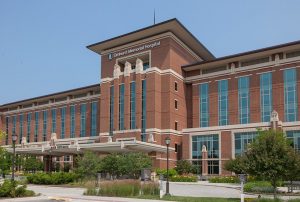 The COVID-19 outbreak has brought many communities closer together because everyone is looking out for each other. If you would like to help, visit this site to help your community.
"I think now is the time to get involved because we have so much time on our hands to spare," said Gabi Camara, junior. "Being home from school and having all of our clubs and sports canceled doesn't give us a lot to do. Plus, getting involved helped unite our community."
Leave a Comment
About the Contributors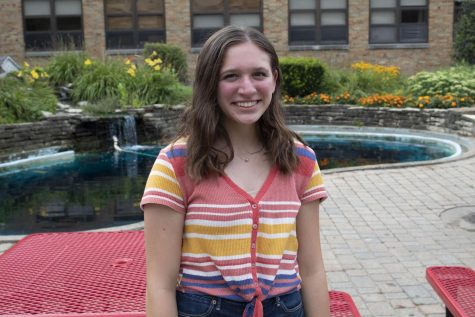 Natalia Berti, Section Editor
Natalia Berti is a senior who, when not chilling at a picturesque coffee shop or practicing her badminton footwork, enjoys re-watching the Avengers movies...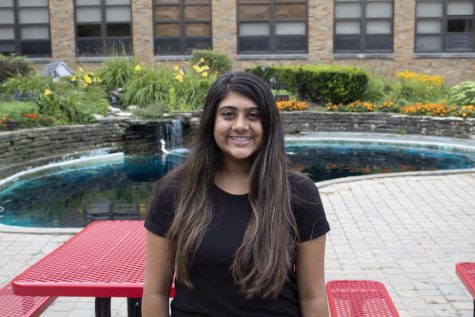 Zoya Anjarwala, Section Editor
Zoya Anjarwala is a friendly senior who is a section editor for Devils' Advocate. She is also a peer leader to her fellow freshmen. She loves to travel,...