How Central students are contributing to the Black Lives Matter Movement
On May 25, 2020, the death of George Floyd, a 46-year old Black man, in Minneapolis, Minn. sparked protests across the globe. Students at Central are combating the same police brutality and racism that took Floyd's life.
Hinsdale alumni, such as a 2014 Central graduate and BLM organizer Isaiah Robinson, led rallies in June following Floyd's death and encouraged current students at Central to get involved and protest against injustice through their own means.
"Social media is an outlet that connects our whole generation, and it's so important—now more than ever—to have your voice heard," said Chigo Ojiako, senior and contributor to BLM through two main ways: advocating through social media and supporting black businesses. 
Central students said they are making an initiative to become better allies of Black people, to actively support, and to amplify the voices of the Black community in whatever ways they can.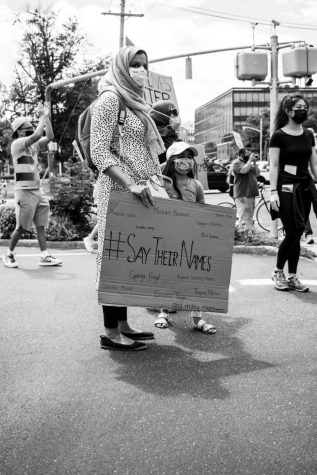 Maryam Naveed, junior, said that unlearning and educating isn't enough to contribute. Students should try attending protests, donating, and following organizations that fight for racial equity and justice such as the NAACP, Let Us Breathe Fund, and Equal Justice Initiative. Naveed said they should also spark dialogue with friends and family members about BLM and why it's important.
"I think the role of an ally is to daily practice and make it a habit to support, uplift, and protect black lives through activism, action, and their attitude," Naveed said. "Show up to the fight and most importantly be actively anti-racist."
Many who want to protest in the area are concerned about their health and social distancing. But some have found other means to educate and empower.
"I was an online-small group facilitator for a predominantly white church group who was reading the book 'White Fragility' with the goal to learn more about black people's lives and make changes for the better," said Ms. Cassandra Richardson, paraprofessional in the Special Education Department. 
Students and teachers are working together to ensure Central provides a secure and inclusive environment for all students. 
During Black History Month, Hinsdale Central hosts an annual town hall to discuss diversity, race, and identity and grant a platform for students to discuss their experiences in a safe environment. It has recently launched a club called Students Organized for Anti-Racism, a multicultural organization dedicated to "honoring everyone's individuality and humanity".
"Hinsdale Central has gotten much better over the years in terms of making clubs that are safe spaces for minorities and being more inclusive with town hall discussions on race, but we still have a long way to go," Ojiako said.
Leave a Comment
About the Contributor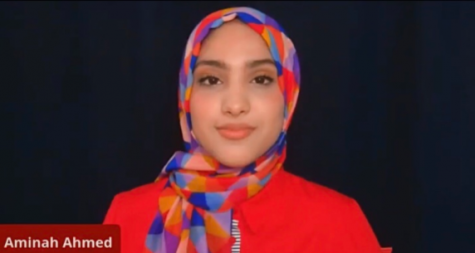 Aminah Ahmed, Writer
Aminah Ahmed, a junior is a young dynamic activist and public speaker. She is the host of the talk show NextGen on Apple TV, Roku TV, and Amazon Fire TV....