In remembrance of Kendall Pickering
On Dec. 15, sophomore Kendall Pickering, 15, and her father, Robert D. Pickering, 59, died in a car accident on Interstate 85 in Kannapolis, North Carolina after their car ran off the road into an embankment before striking a tree.
Kendall was a beloved member of the swim team and had recently helped the team win a championship in October during a 12-team sectional. During the competition, Kendall won the 200-yard individual medley and both the 100-yard backstroke and breaststroke. 
According to an article in May 2017 in the Doings, Kendall had shared how she started swimming when she was five years old and wanted to one day swim in the Olympics.  
This love for swimming shined through to all of her teammates, on both club and at Central. 
"We had so many amazing swims but one swim that really stood out to me was our freshman Kendall Pickering [who] broke our freshman-sophomore team record in her [200-yard individual medley] with a [time of] 2:07," said Anna Gruvberger, then the senior varsity team captain during an interview with Devils' Advocate in 2019.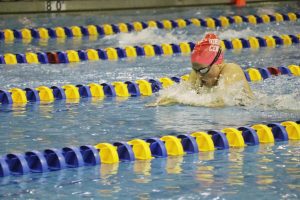 Her club teammate, Baileigh Racky, who attends Fenwick High School, said in an interview with the Chicago Tribune that Kendall was a joy to be around. 
"[Kendall] loved her friends and loved swimming. She wanted to be in the Olympics," Racky said. "She was such a good friend and fun to be around." 
Her enthusiasm and passion for what she did made her an unforgettable Red Devil. In a statement from Principal Bill Walsh, he said, "Kendall was a beloved member of our school community whose strong work ethic, tireless dedication and passionate leadership helped her shine in the classroom and excel in the pool. Most importantly, she was a wonderful student, classmate, teammate and friend who left an indelible mark on all of us. We will miss her terribly, and always remember her with great fondness and affection." 
Kendall is survived by her mother, Kim, and sister, Taylor. 
Leave a Comment
About the Photographer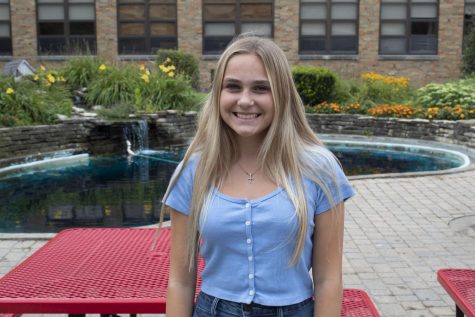 Anna Pellegrino, Writer
Anna Pellegrino is a junior writer who enjoys dancing and going out with her friends. When she's not at Mock Trial practice, you can catch her singing...