New amendments are made to France's hijab ban
Last month, the French Senate passed new amendments to a previous bill that was condemned by major French human rights organizations as "targeting Muslims" and "violating human rights." 
Despite the outcry, the right-wing senators of the party Les Républicains decided to amend the bill passed by France's National Assembly.
This version of the law generates new ways to surveil French Muslim citizens. Many have decried the law as one that restricts their freedom of religion in a way that has never been seen before.
Lawmakers also decided to forbid burkinis and exclude any person wearing religious signs in a sporting event or a competition hosted by a federation or sports association.
Religious signs for parents who take part in extracurricular activities are also banned limiting Muslim hijab-wearing mothers from school life.
French lawmakers say this push to introduce a so-called "anti-separatism" is to bolster the country's secular nature, but critics have countered this, arguing it targets the minority Muslim population.
The ban is not yet law, with France's National Assembly required to sign off on the change before it can take effect.
But a backlash to the amendment was swift, with some suggesting the proposed rule amounted to a "law against Islam."
The amendment also seeks to ban girls under 18 from wearing the hijab in public which has drawn condemnation on social media, with the hashtag #HandsOffMyHijab circulating widely.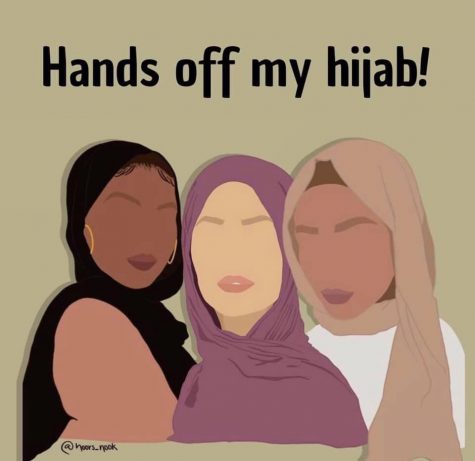 "Age to consent to sex in France: 15 Age to consent to hijab: 18 Let that sink in. It isn't a law against the hijab. It's a law against Islam. #Handsoffmyhijab #FranceHijabBan," one Twitter user wrote.
The issue also attracted the attention of several high-profile figures including politicians and athletes.
American Olympic athlete Ibtihaj Muhammad shared a post on Instagram saying the Senate's amendment showed "Islamophobia is deepening in France."
"This is what happens when you normalize anti-Islamic and anti-Muslim hate speech, bias, discrimination, and hate crimes – Islamophobia written into law," the post said.
Jacqueline Bousquette, junior, believes that the government has no right and place in governing women's bodies.
"Freedom of religion should include all religions, not just Christianity," Bousquette said.
Yusrah Ahmed, senior echoed Bosquette's sentiments stating that Muslim women should not be policed on their choice to cover their hair.
"The fact that the French government claims to be an enforcer of human rights everywhere yet infringes on the rights of its own citizens is peak hypocrisy".
Leave a Comment
About the Contributor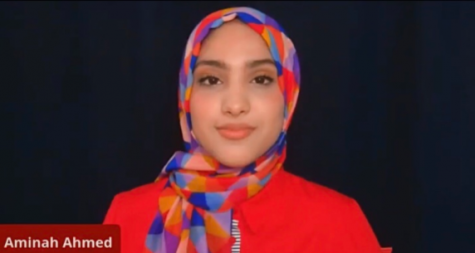 Aminah Ahmed, Writer
Aminah Ahmed, a junior is a young dynamic activist and public speaker. She is the host of the talk show NextGen on Apple TV, Roku TV, and Amazon Fire TV....