"We get it: Central vapes" revisited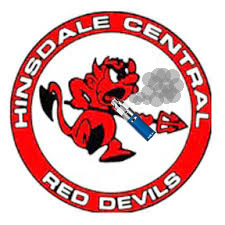 Welcome to Hinsdale Central. We have state-winning sports teams, competitive academics, and water-vapor-filled bathrooms. Vaping and "Juuling," which is the use of a kind of e-cigarette with nicotine, are running rampant at our high school.
In February of 2016, Devils' Advocate published a story about the vaping epidemic entitled "We get it: Central vapes." Since then, it seems that the trend has had a huge rise in popularity. The bathrooms, the lunchroom, and the inside of sweatshirts have become the setting for vaping among students at the school. When the word "Juul" is uttered, it no longer means the grocery store on 55th street.
"I think [Juuling] is a nation-wide thing," said Mr. Art Holecek, school resource officer.

The trend is no different from the many others of past high school students, with its main purpose being to make you fit in. Using a vape or Juul doesn't make you high, it just simply might give a slight buzz, depending on the nicotine level. That is, unless, it is used with THC products.
I have a hard time believing that the slight buzz is what many high school students are seeking, but rather the idea of being a "vaper" is more appealing. If a high school student really does crave the vape for the buzz, they are in a dangerous place because they have used the vape to the point of addiction to the nicotine.
This trend is akin to when cigarettes became big in young people in the '50s to the '80s. Of course, vapes and Juuls have less of a health consequence, as far as we know. Since vapes are a relatively new invention, there aren't really results about their long-term effects.
With the growing amount of students vaping, somehow the fear of getting caught has been fabricated into a rumor that there are "junior police" patrolling the school. There is no such thing as the "junior police," and there is no school-sponsored program of students scoping out the halls or bathrooms making sure no one is vaping. If you do see a student say he/she is a junior police officer, that student is lying. However, that doesn't put you in the clear of being caught.
"There isn't a Hinsdale law, but there is a state law," Officer Holocek said.
It is best to just avoid this trend, especially in school. It is not worth the possible health or legal consequences.
Leave a Comment
About the Contributor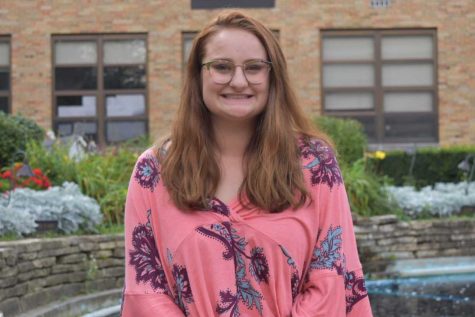 Lauren Wols, Writer
Lauren Wols is a junior who probably has a friend crush on you. If she's not writing for Devils' Advocate, she may be choreographing or doing other...