The Hype House brings famous creators together to make TikToks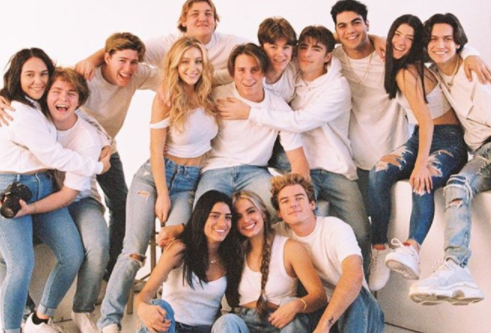 Tiktok, formally known as Musical.ly, is an app where people lip-sync to songs, make dances, and post funny videos. Tiktok has become popular around the world with some TikTok stars raking in millions of views.
Recently in December, many Tiktok stars decided to collaborate together and buy a mansion in Los Angeles together which they named the 'Hype House'. The Hype House has 19 members who create 15-second videos together. Only four of the members actually reside in the house but the other members frequently come over.
One of the most famous Tiktokers, Charli D'Amelio, a 15-year-old, went viral for her original dance videos. She has more than 20 million followers who watch her videos.
I personally think she is extremely overrated because her dance videos are not original. She just does the trend and blows up with over a million likes.
She and a group of other TikTokers such as Addison Rae (16 million followers), Chase Hudson (10 million followers), her sister Dixie D'amelio and others all create TikToks together to increase their publicity.
I believe the Hype House is overrated and many people are giving them too much credit for dancing to 15-second videos. It doesn't make sense, especially because they are throwing their future away. When TikTok fails, there will be no other option.
However, many of the stars do make money through several sponsorships they have received through talent agencies. Some companies that have sponsored TikTokers are eos, fashion nova, and urban decay. TikTok doesn't pay the creators any money but they send gifts to verified users.
The Hype House is different and is considered weird for some people because many of the TikTokers are young and in their teenage years. Most of them don't attend school anymore because they are working on improving their publicity.
What is also concerning is that they are being exposed to a lot at a young age. Social media can be toxic which is concerning for their mental health.
But with that, they have gained millions of followers that have sparked their career of becoming celebrities just by making 15-second videos.
"Personally I'm concerned for the well-being of these members of such a prestigious institution. I would like to know where they get the funding and where they get to live in such a mansion and what they plan on doing with their futures after TikTok fails," said Heather Raslan, junior.
Since the Hype House became a trend, many other TikTok creators have decided to move into a collaboration house. Another one is the Sway House. Members of the Sway House are Bryce Hall, Kio Cyr, Josh Richards, Jaden Hossler and more.
These collaboration houses are considered productive for these creators because they can create when they need to and have support from each of the members.
"I think collab houses are stupid but they're probably really smart for marketing purposes because you're just putting a bunch of creators together in one place and allowing them to collaborate with each other and essentially profit off of each other's fame," said Gaia Quaranta, junior.
I think these collaboration houses can become toxic because while everyone is reaching for fame, drama can start and ruin their friendships. It's hard mixing friends with business. Also, many people think that TikTok creators aren't doing enough to get the fame they are getting.
"They are not contributing enough to society to live in that big of a house," said Corryn Baran, junior.
Leave a Comment
About the Contributor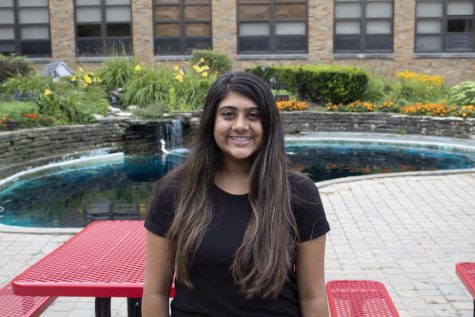 Zoya Anjarwala, Section Editor
Zoya Anjarwala is a friendly senior who is a section editor for Devils' Advocate. She is also a peer leader to her fellow freshmen. She loves to travel,...