Trump abuses power of presidency in Roger Stone controversy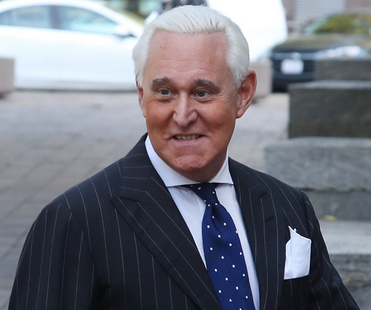 On Tuesday, Feb. 11, four federal prosecutors withdrew their jail sentence recommendation for former Trump campaign adviser Roger Stone and suggested a revised, shorter sentence.
Stone was accused of lying to Congress about President Donald Trump's knowledge of Hillary Clinton's exposed emails on WikiLeaks, tampering with witnesses, threatening witnesses and judges, falsifying statements, and obstructing justice during Robert Mueller's investigation into the 2016 presidential election.
The prosecution team found Stone guilty on all seven counts he was accused of in November 2019 but made their sentence recommendation of seven to nine years on Monday, Feb. 10.
At 1:48 a.m. on Tuesday, Trump issued a tweet that denounced the Department of Justice's initial sentence suggestion of seven to nine years. He argued that the sentence was "horrible and very unfair" and that it was a "miscarriage of justice."
This is a horrible and very unfair situation. The real crimes were on the other side, as nothing happens to them. Cannot allow this miscarriage of justice! https://t.co/rHPfYX6Vbv

— Donald J. Trump (@realDonaldTrump) February 11, 2020
Hours later, in a dramatic reversal, the Department of Justice announced in a memo that the sentence would be withdrawn because it could be "considered excessive and unwarranted." The four prosecutors assigned to the case resigned from it out of protest, and one resigned from the Department of Justice itself.
Congratulations to Attorney General Bill Barr for taking charge of a case that was totally out of control and perhaps should not have even been brought. Evidence now clearly shows that the Mueller Scam was improperly brought & tainted. Even Bob Mueller lied to Congress!

— Donald J. Trump (@realDonaldTrump) February 12, 2020
On Thursday, Feb. 20, a judge sentenced Stone to 40 months in prison. While Trump supported the exculpation of Stone, he tweeted that he wouldn't pardon Stone and would wait "to see it play out to its fullest."
"There are two sides to the story, as there is pardon power in the Constitution," said Mr. Christopher Wilbur, AP Government teacher. "Although, it's pretty unusual for a president to interfere with a judicial proceeding like this, and it sparks a discussion of a more expansive or limited view of the president's powers."
This reversal was met with immediate backlash from both Republicans and Democrats, and rightfully so. Once again, Trump has abused the power of his office to influence separate government institutions, undermining our nation's system of checks and balances…and our democracy as a whole.
Americans of all political stripes should be gravely concerned about the corruption that pressures federal prosecutors to give sweetheart deals to criminals who do their crimes on behalf of Donald Trump.

Yes Roger Stone, I'm looking at you. pic.twitter.com/u3Lxu5F70r

— Elizabeth Warren (@ewarren) February 12, 2020
Trump is politicizing and weaponizing the Department of Justice and is expanding the power of the president and using it for his own personal benefit. In doing so, he is transforming our country into an authoritarian state run by an incompetent, amoral man obsessed with enhancing his own image at the expense of the American people.
The scariest thing is that our country seems to be becoming desensitized to Trump's actions. His fan base continues to apotheosize him (as seen with his success in national polling), the Republicans in Congress continue to defend him, and our nation continues down an ominous road towards a dictatorship.
Prominent Republicans in Congress such as Senate Majority Leader Mitch McConnell, House Minority Leader Kevin McCarthy, and Senate Judiciary Chairman Lindsay Graham all supported Trump's actions and Attorney General William Barr's decision to commute the suggested sentence. The trio noted emphasized how Barr is a "man of the highest character and unquestionable character."
However, many seem shocked and appalled by his actions, especially because these moves are so unprecedented—and inappropriate—for the president of the United States.
"It's definitely something we haven't seen done before by a president," said Maddie Chang, sophomore.
Students at Central should be especially invested in this controversy and outraged by Trump's egregious actions, as we are the future of the country. Our lives will be dramatically affected by the president's assault on our democratic institutions. We will have to bear the consequences for his blatant disregard for the justice system and for the American people as a whole. We will have to put back together the pieces of a shattered democracy.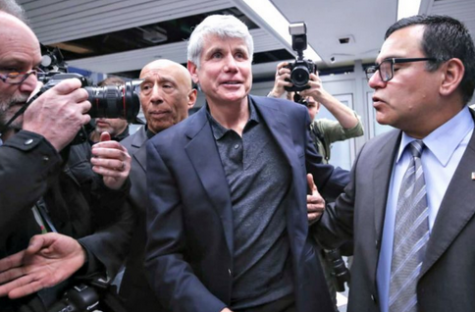 To add fuel to the fire, Trump pardoned eleven crooked, corrupt criminals, all of whom he has personal connections with, such as former Ill. governor Rod Blagojevich, who was found guilty on 17 criminal charges and sentenced to 14 years in prison in 2011.
These pardons reflect a culture of cronyism and lawlessness where crimes aren't punished but are rather supported by the president.
"He shouldn't pardon people for the same crimes he commits," said Abby Antinossi, junior.
Trump's actions are a blatant, egregious affront to our democracy, and unfortunately, he continues to expand his own power and shut down any dissent. It's not the first time he's done it and it certainly will not be the last.
Leave a Comment
About the Contributor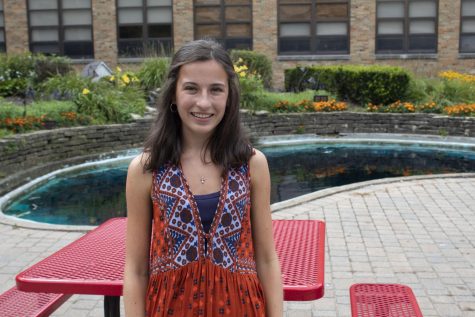 Olivia Ostrowski, Editor-In-Chief
Olivia, a senior, is excited to be apart of the Devils' Advocate team. She loves playing tennis and lacrosse, and competes in these sports at Central....