Lana Del Rey releases "Did You Know There's a Tunnel Under Ocean Blvd"
Lana Del Rey released "Did You Know There's a Tunnel Under Ocean Blvd," her ninth studio album, on March 24. Featuring contributions from Jon Batiste and production from Jack Antonoff, the album combines her classic folk-like melodies with undertones of gospel influences. 
Del Rey teased the album with three singles: "Did You Know There's a Tunnel Under Ocean Blvd," the title track, "A&W" and "The Grants." Each exemplifies her span over multiple genres, with the title track and "A&W" having her melodic beats with poetic lyrics and "The Grants" having a gospel-like sound.
"I think she's leaning more towards alternative pop," said Briana Cady, sophomore. "But her unique style of music is refreshing."
While each song represents a different facet of Del Rey's expansive ideas, here are my personal favorites from the album:
"Sweet"
Like all good Del Rey songs, "Sweet" will bring audiences to tears. It's well understood that her vocals are second to none, but she does a service to it, providing her voice with lyrics of acceptance. In many of her songs, she sings about deep pain. "Sweet" departs from that narrative, rather discussing the possibility of accepting deep happiness. 
"I really relate to the lyric 'stars in my eyes'," said Maisie McDaniel, junior. 
Favorite Lyrics:
"If you wanna go where nobody goes, 
that's where you'll find me,
In the sweet North Country."
"Did You Know There's a Tunnel Under Ocean Blvd"
Being the title track and the first single, "Did You Know There's a Tunnel Under Ocean Blvd" kicked the album into high gear. She sings about the want, more accurately the need, to be remembered and not forgotten like the tunnel under Ocean Boulevard. 
This serves as the main theme for the album, deriving from the ever human want to be recognized. It's often natural to want the world to remember you, but Del Rey carries it over to wanting those you love to remember you. Not only does she, and the audience, need recognition from the world, but from those close. 
"The Grants"
Out of all the songs, "The Grants" demonstrates the gospel and intimate influences on "Did You Know There's a Tunnel Under Ocean Blvd" the best. Beginning with Pattie Howard, Melodye Perry and Shikena Jones, three singers from the documentary 20 Feet From Stardom, practicing the opening lyrics. This strips down the song, providing a more raw background for it to begin with.
Favorite Lyric:
"I'm gonna take mine of you with me."
On Aug. 6, Del Rey will headline Lollapalooza on its closing night. Tickets can be purchased on the Lollapalooza website for General Admission, General Admission+, VIP and Platinum, with prices ranging from $125 to $2000.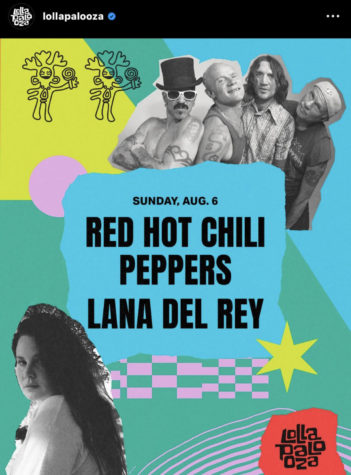 Many fans are looking forward to seeing Del Rey live for the first time since 2018 and hope to hear their favorite hits.
"I would hope to see Wayamaya, but that's from before she even went by Lana Del Rey," said Emma LoDuca, junior.
"Did You Know There's a Tunnel Under Ocean Blvd" can be found anywhere you find your music. 
Leave a Comment
About the Contributors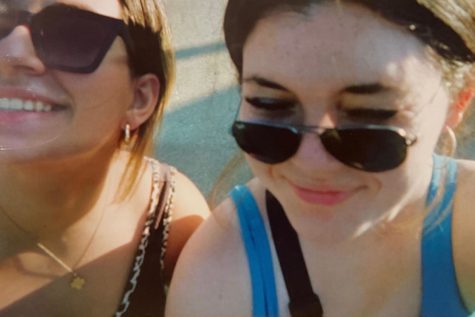 Clara Pappas
Clara Pappas, junior, is excited to be joining the Devil's Advocate staff this year. At school, she is a member of Radio Club and Broadcast Club. Her...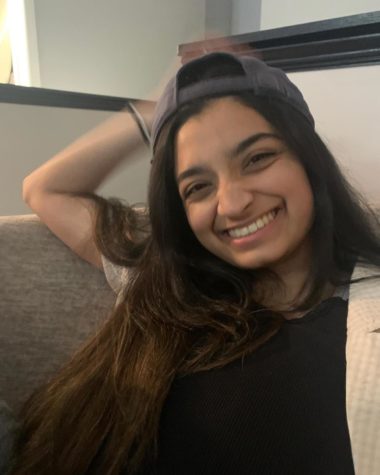 Simrah Qasim, Editor-In-Chief
Simrah Qasim, senior, is excited to be returning to devil's advocate. She loves listening to music, writing, and playing the piano. Along with Devil's...