Girls track and field hosts the annual Red Devil meet
On Saturday, Feb. 9 at 9 a.m. the Red Devils hosted their annual Red Devil girls track and field meet.
Five teams competed at Saturday's meet, with 16 events, including sprinting races, distance races, and field events.
"We have a good mix this year of younger and experienced athletes," Coach Mark McCabe said. "Our greatest strengths this year are our distance runners and Diore Nicholson in the shot put and the discus, those are the parts of the team that are going to score state meet points."
Since this was the first indoor track meet of the season it was more of a trial run for the new girls and a warm-up for the older ones. Scores weren't reported because the girls took this meet as a practice.
"I think the team had a good first meet overall. There [are] a lot fewer upperclassmen, so for many this was their first race on our track with our team," said Charlie Otto, senior. "We strive to run our best every single race; we strive to do the little things that count a lot later in the season, and we strive to push our limits."
Since this meet served as a practice run for the team, it allowed the girls to focus on individual goals and weaknesses for the start of this season.
"Our primary goal is simply for each of the girls to be the best they can be and if that happens our team is going to be in a really good place," Coach McCabe said.
The next girls track and field meet will take place on Thursday, Feb. 14 at Proviso West High School.
Leave a Comment
About the Contributor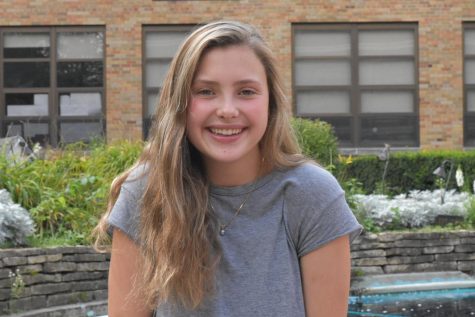 Leah Stevens, Section Editor
Leah Stevens is a senior who is constantly seen with a smile on her face and she loves to make people laugh. She lives by the motto "YOLO", and if you...